2018 Sponsors, Exhibitors & Partners
At the Digital Government Institute we bring together government and industry leaders to discuss technologies, applications and solutions. DGI thanks the following organizations for supporting the 6th annual 930gov!
TITLE Sponsor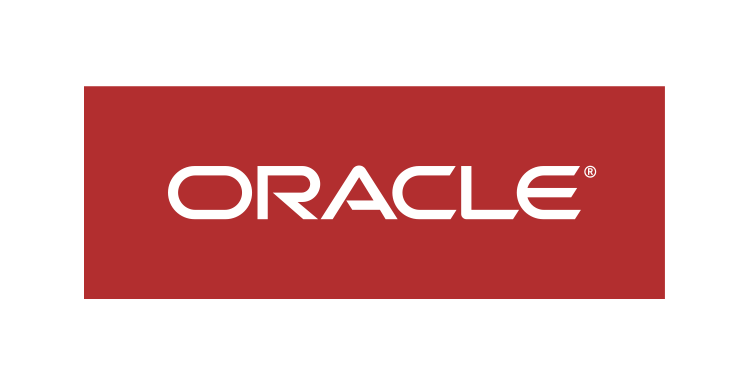 The Oracle Cloud offers complete SaaS application suites for ERP, HCM and CX, plus best-in-class database Platform as a Service (PaaS) and Infrastructure as a Service (IaaS) from data centers throughout the Americas, Europe and Asia. For more information about Oracle (NYSE:ORCL), please visit us at oracle.com
Diamond Sponsors

Guided by our relentless focus, we have grown to be one of the nation's top providers of world-class IT solutions. Leveraging our strategic partnerships with top IT companies, we develop best-fit solutions for our customers.www.dlt.com

Good information yields better decisions. IBM helps companies make better, faster decisions to improve their operations and drive competitive advantage because they are confident in the quality of their data. With self-service and IT-managed options, everyone who needs it can get the right data quickly and easily.
www.ibm.com/analytics/us/en/technology/agile
PLATINUM Sponsor

Iron Mountain Government Services (IMGS) is the division within Iron Mountain Incorporated® (NYSE: IRM) dedicated to serving the U.S. Federal market. IMGS has over 60 years of experience in providing information management services to help agencies lower the costs, risks and inefficiencies of managing data. www.ironmountain.com
GOLD Sponsors

Active Navigation is the market leading provider of file analysis software for the analysis, discovery, cleaning and classification of unstructured information. Our Discovery Center platform is used by clients throughout the federal government to find and remediate sensitive information, identify and delete ROT, and classify data in parallel with retention policies. www.activenavigation.com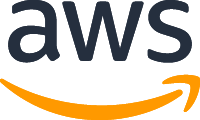 Amazon Web Services (AWS) Worldwide Public Sector helps government, education, and nonprofit customers deploy cloud services to reduce costs, drive efficiencies, and increase innovation across the globe. With AWS, you only pay for what you use, with no up-front physical infrastructure expenses or long-term commitments.https://aws.amazon.com/federal/

Canon U.S.A., Inc. is a leading provider of consumer, business-to-business, and industrial digital imaging solutions to the United States and to Latin America and Caribbean markets. For 930Gov attendees, Canon makes a comprehensive line of document scanners that can accelerate your organization's digital transformation. www.usa.canon.com

Nuxeo's Content Services Platform is the next evolution of ECM. It unlocks the value of information by unifying digital content and assets – wherever they are stored – and extending their use through agile applications and automated workflow. Using technologies like cloud, open source and AI, Nuxeo provides a modern IT solution that fits business needs, saves money and improves efficiency. https://www.nuxeo.com/industry/government/
The Qualtrics Experience Management Platform empowers federal agencies to close the gap between what citizens expect from government services and their actual experiences. With our sophisticated data-gathering tools, FedRAMP authorized security infrastructure, and advanced analytics and reporting capabilities, public officials can make better decisions based on quality, real-time data. https://www.qualtrics.com/government/
EXHIBITORS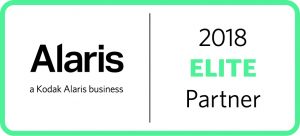 Alaris information capture solutions simplify business processes. We make sense of the world's information with smart, connected solutions powered by decades of image science innovation. Our award-winning range of scanners, software and services are available worldwide, and through our network of partners. www.AlarisWorld.com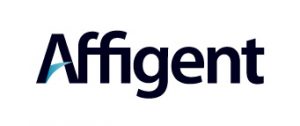 Affigent is an industry leading small business that provides comprehensive IT solutions to the federal government. We help customers drive technological innovation by simplifying their IT complexities, maximizing their investments, and embracing the emerging technologies needed to deliver mission success and a high return on investment.

Alfresco provides a better, more effortless way for people to work by making sure they have the information they need, exactly when they need it most. Our open platform is the most flexible and scalable on the market, delivering the fastest path for people to interact with, and act on, the information that drives their business. www.alfresco.com
Armedia provides subject matter and technical expertise to organizations to modernize their electronic records management. Armedia takes a user-centric approach to automate mission-critical solutions leveraging strategic partnerships with ArkCase, Alfresco, Box, Ephesoft, OpenText and SharePoint. www.armedia.com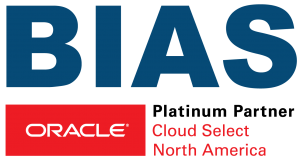 As an Oracle Specialized Platinum Partner, Certified Oracle Reseller and Systems Integrator, BIAS Corporation provides exceptional Business and IT expertise and delivers advanced solutions for some of the world's leading organizations leveraging Oracle technology. www.biascorp.com/public-sector/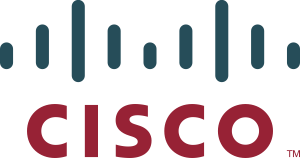 From cloud to collaboration (including FedRAMP authorized communications solutions), and cybersecurity to network modernization, plus many things in-between, Cisco is helping lift government agencies like yours to greater security and resilience. Now it's your turn. You serve, you lead, now empower. Join the new era of intuitive government.

CMA is a Value-Added Reseller of Cybersecurity, Cloud, Analytics and IT infrastructure solutions to federal and state/local governments and a leading provider of financial services to technology manufacturers and channel partners. The cybersecurity solutions from Forcepoint are featured in our exhibit booth, #407. www.cmai.com
Collabware enhances SharePoint & Office365 with the features needed for complete and compliant electronic, physical & email records management, including: Automated Retention/Disposition Workflows, Deep eDiscovery for FOI/GDPR processing, and OCR, audio/video transcription & more. www.collabware.com

Colligo's software makes it easy for workers to capture emails and share content in Office 365 and SharePoint. Customers around the world use Colligo to ensure email records are captured centrally with the right metadata to improve search and discoverability. www.colligo.com

Commvault is a leading provider of data protection and information management solutions, helping organizations worldwide activate their data to drive more value and business insight and to transform modern data environments. Commvault solutions comprise one of the industry's leading portfolios in data protection and recovery, cloud, virtualization, archive, file sync and share. www.commvault.com

Datawatch Corporation is the data intelligence solutions provider that will fuel your digital transformation. Only Datawatch can confidently position individuals and organizations to master all data – no matter the origin, format or narrative – resulting in faster time to insight. www.datawatch.com

Denodo is the leader in data virtualization, providing agile, high-performance data integration, data abstraction, and real-time data services the broadest range of enterprise, cloud, big data, and unstructured data sources at half the cost of traditional approaches. Denodo's customers span across every major industry and many different agencies of the Federal Government, achieving significant agility and ROI. www.denodo.com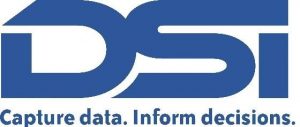 DSI helps government organizations become more data driven by capturing documents and records into secure modern digital repositories enabling faster decision making through intuitive searches, browser-based team collaboration, business process automation and sophisticated information governance. www.docsysinc.com

ed2go is the industry leader in affordable online learning for adults. We provide the highest-quality online continuing education courses that are easy to use through a network of over 2,100 top colleges and universities. www.ed2go.com/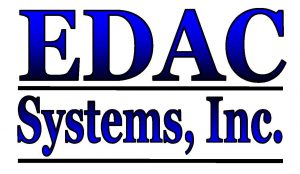 For over twenty-seven years, EDAC has been providing innovative, cost effective, and reliable software and hardware solutions for its government and commercial clients in Intelligent Document Capture, Content & Records Management, and Advanced Handwriting Recognition. www.edacsystems.com

Equinix, Inc. (Nasdaq: EQIX) connects the government agencies to their citizens, employees and partners inside the most-interconnected data centers. In 52 markets across five continents, Equinix helps government with their digital transformation that solve mission scale, interoperability challenges using interconnection and colocation control points at the digital edge, where population centers and digital ecosystems (clouds, mobile, social networks, B2B partners) meet. https://www.Equinix.com/industries/government/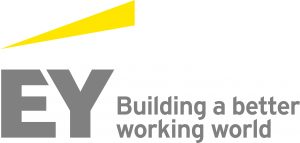 Advisory believes a better working world means helping clients solve big, complex industry issues and capitalize on opportunities to grow, optimize and protect their businesses. A global mindset, diversity and collaborative culture inspires EY consultants to ask better questions, create innovative answers and realize long-lasting results. The better the question. The better the answer. The better the world works. ey.com
F

eith is the premiere DoD 5015.02-certified records management software provider for government, ensuring both electronic and physical records are acquired, administered, automatically categorized, and disposed of based on your agency's rules, and retention schedules. www.feith.com

Forcepoint is driven by an understanding of human behavior and intent. Our innovative technology, decades of experience and clear vision help solve critical security issues to protect employees, business data and IP: Cloud, Network, Data and Global Governments Security. Our solutions are featured in the CMA Booth, #407.www.forcepoint.com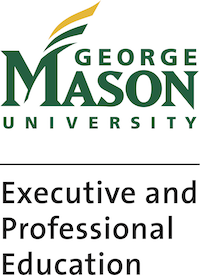 As a part of Virginia's largest public research university, George Mason Executive and Professional Education utilizes the expertise of Mason faculty and expert practitioners in data, risk and cyber to address mission-critical training challenges. From C-Level programs to cyber training, Mason is an active partner in organizational innovation. https://execed.gmu.edu

Gimmal software establishes a new standard for records management by providing a centralized secure records repository in SharePoint that is compliant with the strict Department of Defense 5015.2 standard. https://www.gimmal.com

immixGroup, an Arrow company, is a value-added distributor that helps technology companies do business with the government. immixGroup enables IT manufacturers and solution providers to grow their public sector business while offering government agencies reliable access to enterprise software and hardware products. https://www.immixgroup.com/government/

Information First provides enterprise information management and discovery solutions that improve productivity, privacy, security, e-Discovery and compliance with mandates such as DoD 5015.2, HIPAA, FOIA, FISMA, NARA Capstone and the Managing Government Records Directive (M-12-18). http://www.info-first.com

Ivanti: The Power of Unified IT.
Ivanti unifies IT and Security Operations to better manage and secure the digital workplace. www.ivanti.com

Koverse technology enables global leaders to build scalable, secure and high-performing data-driven solutions. Many of the world's largest and most innovative organizations use Koverse to accelerate bringing new solutions to market and fast-track development of internal solutions – achieving new revenue opportunities, mission impact and competitive advantages. The Koverse platform seamlessly integrates all the necessary pieces of modern and scalable data architecture, allowing teams to focus on work that delivers the most value. www.Koverse.com.

Engage by Markido Inc. is a PowerPoint add-in that lets people of any skill-level create and automate impressive presentations. Come and see how you can have the best presentations in the office. www.markido.com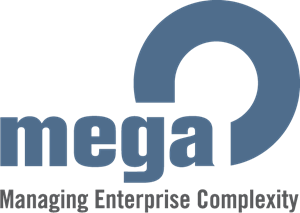 MEGA International is a global software company that helps government agencies and commercial organizations modernize their IT portfolio. Customers use MEGA's platform to gain a stronger understanding of their agency's strategy, investments, processes, risks, and IT landscape – and how they are all interconnected. www.mega.com

Microsoft is enabling digital transformation across government priorities, while helping to ensure that government organizations have the trust, security, and compliance they need for sensitive data. We're developing intelligent cloud innovations, strengthening government cybersecurity solutions, improving government services, and reinventing productivity and business processes. Supported by an ecosystem of expert government service partners, Microsoft enables governments to expand their services through the government cloud (g cloud) and achieve more for the citizens they serve. www.microsoft.com/government
Mythics is an award-winning systems integrator, consulting firm, managed services provider, and elite Oracle Platinum Resale Partner, representing the entire Oracle product line: cloud, software, support, hardware, engineered systems, and appliances. www.mythics.com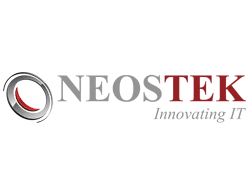 NEOSTEK is an award-winning IT Consulting company with a track record of successfully implementing end-to-end Records and Information Management solutions in the Federal Government. We help our clients with IT strategy, architecture, governance, information management, and application development. www.neostek.com

For almost 40 years, O'Reilly has provided technology and business training, knowledge, and insight to help companies succeed. By combining multi-media learning experiences, a unique network of experts and innovators, content from over 250 of the world's best publishers, and a deep understanding of how adults learn, O'Reilly helps people in organizations of all sizes continuously learn, upskill, and solve problems. www.oreilly.com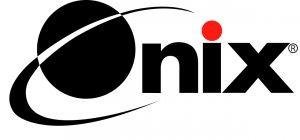 Onix elevates government agencies at all levels with cloud solutions and applications that leave cumbersome legacy platforms behind, offering better efficiency and collaboration. These solutions align with the public's expectations for rapid response and always-available, device-neutral access to information.
www.onixnet.com/enterprise-search

Orbus Software is a global independent software provider for organizations looking to optimize their Business Transformation initiatives. Orbus provides iServer, a fully customizable Visio-based solution designed to help organizations successfully plan and execute strategic change. www.orbussoftware.com


OpenText | The Information Company – is the leader in Enterprise Information Management (EIM). Our EIM products enable businesses to grow faster, lower operational costs, and reduce information governance and security risks by improving business insight, impact and process speed.
www.opentext.com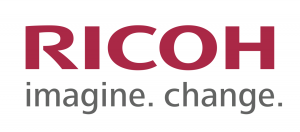 Ricoh's Intelligent eDiscovery solutions are designed to comply with legal requests, delivering valuable results every time, at a predictable price, with maximum security and confidentiality. www.ricoh-usa.com/en/solutions/ediscovery

Semantic Designs provides highly automated solutions for large-scale software modernization and migration, using our industry-leading DMS® Software Reengineering Toolkit™ and methodologies. DMS supports a variety of technologies and solves the toughest applications analysis and code transformation problems not practical with conventional development teams. www.SemanticDesigns.com

Simplilearn provides training to the workforce through a blended delivery model, covering areas such as Big Data, Machine Learning, AI, Cloud Computing, Cyber Security, PMP and other emerging technologies. Simplilearn has helped more than 1 Mn professionals and 1000+ companies across 150 countries get trained and acquire certifications. www.simplilearn.com

SourceAmerica is the vital link between the federal government and private sector organizations that procure the products and services provided by this exceptional workforce via a network of more than 700 community-based nonprofits. SourceAmerica provides its nonprofit agency network with business development, contract management, legislative and regulatory assistance, communications and public relations materials, information technology support, engineering and technical assistance, and extensive professional training needed for successful nonprofit management. www.sourceamerica.org

Tanium gives organizations the power to secure, control, and manage all endpoints across the enterprise within seconds. With the unprecedented speed, scale, and simplicity of Tanium, security and IT operations teams now have complete and accurate information on their endpoints to protect against threats and realize efficiency in IT operations. www.tanium.com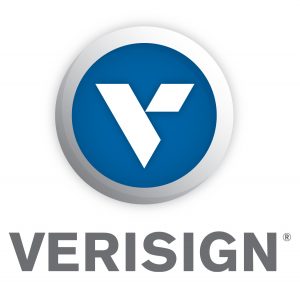 Verisign, a global leader in domain names and internet security, enables internet navigation for many of the world's most recognized domain names and provides protection for websites and enterprises around the world. Verisign ensures the security, stability and resiliency of key internet infrastructure and services. www.verisign.com

ZL Technologies offers a centralized platform for global management of enterprise data, enabling organizations to proactively satisfy needs for records management, eDiscovery, compliance, analytics, and GDPR/privacy. ZL's unified architecture eliminates data silos by consolidating billions of documents and all governance functions within a single environment. www.zlti.com
CHANNEL Partners
ARMA International is a not-for-profit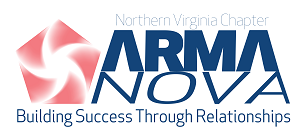 professional association and the authority on governing information as a strategic asset. Formed in 1955, it is the oldest and largest association for the information management industry with a current international membership of more than 27,000. www.arma.org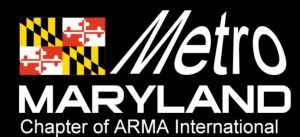 Founded in 2011, the Customer Experience Professionals Association is the premier global non-profit organization dedicated to the customer experience profession. CXPA supports the professional development of its members and advances the field by providing shared best practices and education, developing standards, offering networking opportunities, promoting the industry, and creating a better understanding of the discipline of customer experience. www.cxpa.org/home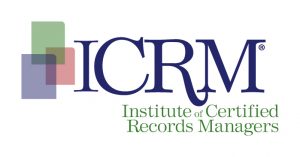 The Institute of Certified Records Managers (ICRM) is an international certifying organization of and for professional records and information managers.The ICRM was incorporated to meet the requirement to have a standard by which persons involved in records and information management could be measured, accredited and recognized according to criteria of experience and capability established by their peers.www.icrm.org
The National Capitol Chapter of AIIM International (NCC-AIIM) is the largest chapter of AIIM, a global industry association that connects the users and suppliers of electronic content management technologies and services. Our current focus is to provide a forum for establishing an e-Business infrastructure to bridge traditional document, imaging and workflow technologies with the new Web and Internet-based technologies.
Media Partners

The Team 980 brings DC Sports closer to fans via 14-hours of live and local Weekday SportsTalk, featuring some of the most legendary names in Washington DC Sports. www.theteam980.com

Based in Washington DC, the KM Institute is the global leader in KM Certification and Training, with many thousands certified since 2001 and classes delivered in up to 23 countries. The KM Institute trains and certifies KM Team Members and Knowledge Workers in the methods and tools that enable individuals and organizations to transform (and substantially improve) human performance in the Knowledge Age. www.kminstitute.org

KMWorld serves the content, document, and knowledge management markets, with a variety of print and online products. We provide actionable information and in-depth analysis to business leaders and strategic decision makers to help them improve their business performance through KMWorld magazine, as well as email newsletters, online webcasts, White Papers and live conferences. www.kmworld.com
COMMUNITY Partner
For more than 25 years, DC Central Kitchen has pioneered a new model of using food as a tool to change lives. The organization provides nutritious meals to 80 nearby nonprofit partners, equips unemployed men and women to begin culinary careers, and engineers successful social enterprises that advance its mission and creates good jobs for those served by the program. Through job training, healthy food distribution, and local small business partnerships, DC Central Kitchen offers path-breaking solutions to poverty, hunger, and poor health. www.dccentralkitchen.org