12th annual
CYBER SECURITY CONFERENCE & EXPO
NEW DATE – November 14, 2019 | Ronald Reagan Building, Washington, DC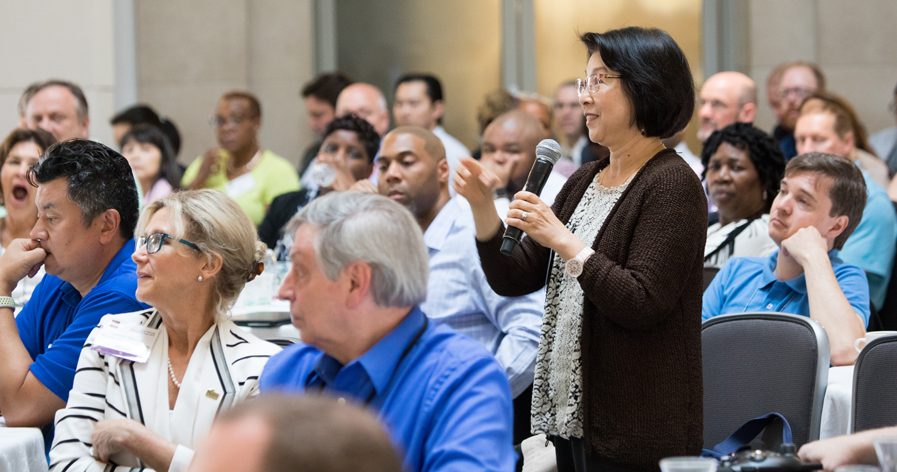 Overview:
Data security threats continue to increase in number and sophistication. The growing use of collaborative technologies – from mobile devices and social media to virtualization and cloud computing – will continue to be one of the most significant factors impacting the security landscape. For these reasons, the federal government has increased efforts to minimize and prevent cyber security attacks, and will continue to place significant focus on securing the nation's cyber infrastructure.
Digital Government Institute's 12th annual Cyber Security Conference — which is free for government professionals to attend — will explore today's cyber threats and offer an opportunity for those supporting government security initiatives to collaborate on how to detect, protect, and respond to these challenges.
What Attendees Had to Say
"I enjoyed the networking opportunities and listening to the speakers sharing their opinions, experiences, and theories."
"All the sessions had very good information and (were) well presented. I thoroughly enjoyed it. I look forward to next year's (event)."
"Engaging speakers and resources to explore topics in depth. Mix of speakers and breaks; length of program not too long or short."
2019 Education Advisory Committee
Michael Anthony, Director Identity & Access Management, IRS
Lyn Brown, Cyber Counsel, FBI
Jim Chen, Professor Cybersecurity, National Defense University
Ann Dixon, Principal, ALD Consulting
Jothi Dugar, CISO, NIH Clinical Center
Dr. Mansur Hasib, CISSP, PMP, CPHIMS, Program Chair, Cybersecurity Technology, The Graduate School, UMUC – Cybersecurity and Healthcare Leader
Dr. Mark Livingston, Senior Director for Security, Deputy Under Secretary of the Navy (Policy), Department of the Navy
Tim Owen, Subject Matter Expert, DREN
Jake Parker, Director of Government Relations, Security Industry Association (SIA)
Victor Robles, CISO for Analytics, Insider Threat, and Open Source Intelligence, Army G2 (DAMI-IM)
Michele Thomas, CISO, Director Office IT Compliance, Dept. Transportation
Mike Smoyer, President, Digital Government Institute
CERTIFICATE OF COMPLETION
Digital Government Institute provides a Certificate of Completion for attendees to show proof of attendance when submitting CEUs to fulfill SSCP, CISSP, ISSEP, ISSMP, ISSAP, CSSLP, CAP, etc. certification requirements.
ATTENDEE FEES
Government: FREE

Industry: $295 until October 25

Location
Ronald Reagan Building

1300 Pennsylvania Ave. NW
Washington, DC
The Federal Triangle metro stop (orange/blue/silver lines) is located on site.
VISIT THE CYBER SECURITY COMMUNITY PAGE
SPONSORS