E-Discovery, Records & Information Management Conference & Expo
MARCH 22, 2018

Keynote Speaker ANNOUNCED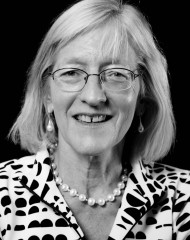 Magistrate Judge
Elizabeth D. Laporte
ELIZABETH D. LAPORTE is a United States Magistrate Judge for the Northern District of California. Appointed on April 4, 1998, Judge Laporte presides over numerous civil cases, including patent, trademark, copyright and other business litigation, employment, civil rights and environmental cases. She also presides over criminal matters, conducts settlement conferences, and resolves discovery disputes. Prior to her appointment, Judge Laporte served as Chief of Special Litigation for the San Francisco City Attorney's Office (1996-98); Administrative Law Judge for the California Department of Insurance (1991-96); Partner, and previously associate, at Turner & Brorby (1983-91); and Law Clerk to the Honorable Marilyn Hall Patel, Northern District of California (1982-83). Prior to attending law school, she was a policy planner/economist at the Federal Trade Commission from 1977-1979.
Judge Laporte is a graduate of Princeton University and holds a masters degree from Oxford University and a J.D. from Yale Law School. Judge Laporte was named a Lawyer of the Year by California Lawyer in 1996.
Overview
As the volume of digital information continues to grow, the scope of electronic records management has expanded exponentially and is an increasingly critical issue for government agencies, particularly as it relates to providing secure storage, access and retrieval of government records. The 2012 Managing Government Records Directive (M-12-18) outlining the goal of having all permanent government records stored electronically by 2019 continues to be top-of-mind within the E-Discovery and RM community.
Key government and industry experts will gather at the 15th annual event – which is FREE for government professionals – to discuss current technology solutions/requirements, policy updates/changes and review examples of successful electronic records and e-discovery programs. See last year's agenda.
Education Advisory Committee
Deborah Armentrout, CRM, Director, Corporate Records Management, NARA

Christina Ayiotis, Esq., CRM, Information Governance and Cybersecurity Consultant

Elizabeth (Betsy) Christie, CRM, Staff Officer, Records Management, United States Defense Intelligence Agency
Lisa Haralampus, Director, Records Management Policy and Outreach, Office Chief Records Officer, NARA
Omar Herran, Judicial Records Officer, Administrative Office, U.S. Courts and FIRM Council Chair
Synta Keeling, Esq., Assistant General Counsel, FOIA Branch Chief, National Labor Relations Board
Glenn Melcher, Esq., Special Counsel for eDiscovery, CFPB
Jeanette Plante, Esq., Director, Office of Records Management Policy, Department of Justice

Susan Sallaway, Records Officer, Office of Technology and Information Management, Federal Housing Finance Agency

David Shonka, Esq., Principal Deputy General Counsel, Federal Trade Commission and Lead, FTC E-Discovery Steering Committee
William Yurek, Esq., Program Director, Cyber Intrusion Investigations, Defense Criminal Investigative Service, DoD Inspector General
CRM's: EARN CMP CREDITS
The E-Discovery, Records & Information Management Conference will apply to offer Institute of Certified Records Managers (ICRM) Certification Maintenance Points (CMP).
Attendees can request a Certificate of Completion (a sign-up sheet will be available at the registration desk), which will note the ICRM pre-approved code. Attending CRMs can submit their requests online via the new ICRM database at www.icrm.org, and attach the evidentiary documentation to their request.
Location
Ronald Reagan Building
The Pavilion Room
1300 Pennsylvania Ave. NW
Washington, DC
VISIT THE E-DISCOVERY, RECORDS & INFORMATION MANAGEMENT COMMUNITY PAGE
SPONSORS