E-Discovery, Records and Information Management 2018 Sponsors
At the Digital Government Institute we bring together government and industry leaders to discuss technologies, applications and solutions. DGI thanks the following sponsors for supporting this event.
Platinum SPONSORS


Iron Mountain Government Solutions (IMGS), a division within Iron Mountain Inc., is dedicated to serving the U.S. federal market. IMGS has more than 60 years of experience in providing information management services to help agencies lower the costs, risks, and inefficiencies of managing data. www.ironmountain.com

OpenText | The Information Company – is the leader in Enterprise Information Management (EIM). Our EIM products enable businesses to grow faster, lower operational costs, and reduce information governance and security risks by improving business insight, impact and process speed. AI, Analytics, Software, Digital, Artificial Intelligence, Data Driven Decision, GDPR. www.opentext.com
SILVER SPONSORS

Armedia provides subject matter and technical expertise to organizations to modernize their electronic records management. Armedia takes a user-centric approach to automate mission-critical solutions leveraging strategic partnerships with ArkCase, Alfresco, Box, Ephesoft, OpenText and SharePoint.

Collabware enhances SharePoint & Office365 with the features needed for complete and compliant electronic, physical & email records management, including: Automated Retention/Disposition Workflows, Deep eDiscovery for FOI/GDPR processing, and OCR, audio/video transcription & more. www.collabware.com

Commvault is a leading provider of data protection and information management solutions, helping organizations worldwide activate their data to drive more business value and to transform to a more modern data environment to meet today's challenges. Commvault empowers public sector customers to reduce IT cost, better leverage data, improve IT operations, and increase overall efficiencies. Our solutions comprise one of the industry's leading portfolios in data protection and recovery, cloud, virtualization, archive, file sync and share. www.commvault.com/government-and-education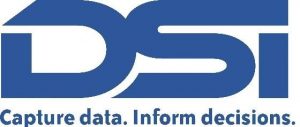 DSI helps government organizations become more data driven by capturing documents and records into secure modern digital repositories enabling faster decision making through intuitive searches, browser-based team collaboration, business process automation and sophisticated information governance. www.docsysinc.com

Feith is the premiere DoD 5015.02-certified records management software provider for government, ensuring both electronic and physical records are acquired, administered, automatically categorized, and disposed of based on your agency's rules, and retention schedules. www.feith.com

Gimmal software establishes a new standard for records management by providing a centralized secure records repository in SharePoint that is compliant with the strict Department of Defense 5015.2 standard. https://www.gimmal.com/
BRONZE SPONSORS

Aurotech has been providing eDiscovery and litigation support services to the federal government since 2007. We embrace a software agnostic approach in order to offer our clients solutions tailored to their requirements. www.aurotech.com

Brainspace, a Cyxtera business, is radically altering digital investigations with our unique combination of machine learning technology and interactive data visualizations. Utilizing our patented platform, Brainspace is leading the industry in text analytics, e-discovery, digital investigations and defense intelligence. https://www.brainspace.com/

CDS Federal Cloud Discovery Services (FCDS) performs operations required to progress through the various phases of eDiscovery, including Chain of Custody Tracking, Data Staging, Load File Production, Advanced Data Filtering, De-duplication, Metadata and Full Text Extraction, Exception Handling, Data Conversion, Document Review Management, Document Review, and Redaction and Annotations during Production. Complete Discovery Source is the only end to end FedRAMP authorized company that focuses on eDiscovery and records management. https://cdslegal.com/government/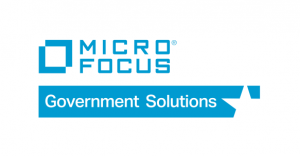 Micro Focus Government Solutions is a US based, purpose-built, fully mitigated, independent, government compliant company. We are one of the largest pure-play software companies and are committed to helping your organization's mission-critical IT challenges with their agile and software solutions. http://microfocusgov.com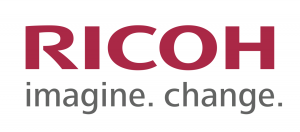 Ricoh's Intelligent eDiscovery solutions are designed to comply with legal requests, delivering valuable results every time, at a predictable price, with maximum security and confidentiality. www.ricoh-usa.com/en/solutions/ediscovery

Veritas Technologies enables agencies to harness the power of their information to drive mission success, with solutions designed to serve government's most complex, heterogeneous environments. https://www.veritas.com/solution/government

ZL Technologies provides comprehensive governance solutions for e-discovery, records, compliance and analytics on a unified, DOD 5015 certified platform. ZL's unified platform uniquely enables data management across silos for the world's most highly regulated organizations. ZL's e-discovery solutions facilitate lightning-fast searches to pinpoint relevant information before crafting ECA strategies. ZL's architecture is built to adapt to the growing demands of RIM and information governance. www.zlti.com
INDUSTRY PARTNERS