GOVERNMENT CUSTOMER Experience Conference @930gov
August 28, 2018


Overview:
Changes continue in how the federal government operates and manages technology for improving service, including the Administration challenging government agencies to focus on effective ways to foster citizen engagement.
DGI's 18th Government Customer Experience Conference — which is free for government professionals — will explore the policies, applications and technologies involved with improving customer experience and citizen services. This annual event is one of the largest serving public sector professionals responsible for improving customer experience and citizen engagement through all aspects of serving citizens to include but not limited to onsite, online, social media, mobile, contact center operations, and more. Annually, conference presenters share practical, actionable information on successful programs, obstacles overcome, future plans and recommendations to boost citizen experience programs.
The 2018 Government Customer Experience Conference will be held in conjunction with Digital Government Institute's 6th annual 930gov.
Registration is Free, and all Conference attendees will have access to all 930gov sessions and technical communities.
SPEAKERS TO INCLUDE
Kerry McKay
Master Principal Solution Engineer, Oracle Public Sector

Kevin Carter

Bureaucracy Hacker, Defense Digital Service

Amira Choueiki Boland

Deputy Director, Office of Evaluation Sciences, GSA

Susan Wedge

Vice President, Global Business Services, US Public Sector, IBM

Colleen Hiam

Center Director, Office of Disaster Assistance, Customer Service Center, SBA

Russ Jensen

Director 311 & 211, City of Knoxville, TN

Chelsie Bright


Senior XM Scientist, Qulatrics

Arianne Miller

Managing Director of the OPM Innovation Lab

Ed Pacchetti

Director Customer Analytics, Federal Student Aid, Department of Education

Trevor DeLew

Head of Federal, Qualtrics

Vince Rotell


Director, Defense Imagery Management Operations Center (DIMOC)
Location:
Walter E. Washington Convention Center
801 Mt. Vernon Place, NW
Washington, DC
The Mt. Vernon Square/7th Street/Convention Center metro stop (yellow/green lines) is located on site.
TITLE SPONSOR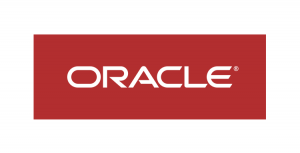 SPONSORED BY


In ASSOCIATION WITH


VISIT THE GOVERNMENT CUSTOMER SERVICE COMMUNITY PAGE