September 5, 2017
Survey Questionnaire Design Seminar: Preparing for the Pending Federal Customer Experience Act
Overview:
Government agencies require feedback from citizens and multiple other stakeholders. Developing well thought out survey questions to obtain data for use to improve customer experience is paramount. This Survey Questionnaire Design Training Seminar was created to help agencies maximize agency survey programs for full potential value and align with the objectives outlined in the pending Federal Customer Experience Act. This one day, information packed training seminar will allow participants to create and improve survey projects with a special focus on writing valid survey questionnaires and generate meaningful, valid survey data.
Learning objectives:
The Survey Questionnaire Design Training Seminar will focus on how to properly write a survey questionnaire to:
Identify questions to ask
Write effective survey questions to generate more valid, actionable data
Select the proper survey question format to meet research needs
Avoid common mistakes when creating survey questions
Course Instructor:
Dr. Fred van Bennekom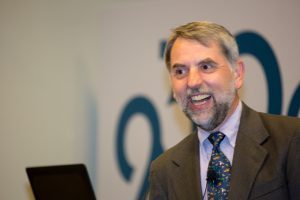 Dr. Fred Van Bennekom has delivered Survey Design seminars for over two decades, training hundreds of people. As a business school professor in operations management, Dr. Bennekom has extensive curriculum design experience to make these seminars an engaging learning experience.
Dr. van Bennekom authored Customer Surveying: A Guidebook for Service Managers, and he has conducted survey programs for many clients. Fred currently teaches in the Executive MBA program at Northeastern University and at Babson College. He also taught at Boston College, Harvard University Certificate in Management program, Bryant University, Boston University, and Hult University. Prior to his academic career, Dr. van Bennekom worked for Digital Equipment Corporation's customer service organization where he developed operational reporting systems for first- and second-level field management as well as metrics packages for senior field service management. This inspired him to research and work in the customer service industry.
Register:
By August 25
Government*: $595
Industry: $695
After August 25
Government*: $695
Industry: $795
* Includes contractors with valid government email and photo ID.
Location:
Walter E. Washington Convention Center

801 Mt. Vernon Place, NW
Washington, DC
The Mt. Vernon Square/7th ST/Convention Center metro stop (yellow/green lines) is located on site.