Fishing the Data Lake: How To Reel in Real Value from Your Big Data Holdings

On-Demand | One Hour Duration

Overview:
Organizations are awash in data like never before. With low storage costs and on-demand compute, powerful big data analytics solutions are available to the masses. Creating a data lake has never been easier. Getting value from it, however, can be elusive. While visualization tools and modern Business Intelligence platforms get all of the hype, there's a lot that needs to take place behind the scenes to actually gain valuable insights from massive troves of raw data.
During this complimentary one-hour webinar, industry leading vendors will share:
How Amazon Web Services (AWS) makes big data accessible
How to reduce time-to-value through automated platform management
How to blend together disparate data sources at scale to create valuable insights
Register:
sponsored by: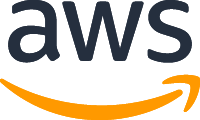 VISIT THE

Big Data & Knowledge Management COMMUNITY PAGE.