Modernizing Information Governance

January 18, 2018 | 2:00-3:00PM EDT

Overview:
Using outdated technologies and inefficient processes to manage information, especially records, is not getting the job done. Modernizing IT infrastructure and capabilities is equally important as modernizing information governance structure within the agency. Outdated processes and technologies increase the vulnerability to security breaches and decrease the ability to quickly locate important information. The lack of accessibility and transparency have serious fiscal and organizational consequences.
In this webinar, we'll explore how to gain control of your information governance modernization efforts. We'll share best practices on how to administer the complete lifecycle of your information and data by discussing:
Automating records management
Full integration with your business processes
How to manage records in place
How to maintain security and regulatory compliance
How new technologies can be invaluable as you work to achieve your organizational information management roadmap
SPEAKER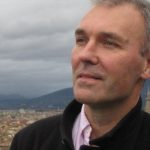 John Iball, Senior Product Manager, Alfresco
Register:
sponsored by:

VISIT THE

Records Management COMMUNITY PAGE.