About DGI
This photo tells our story.
It shows the members of a government technical community attending a typical Digital Government Institute conference program.
Attendees are highly engaged because it's actually their event—designed with their input to focus solely on their interests.
we support communities Of Interest
Government communities of interest are existing cross-agency coalitions of government professionals who are working to advance knowledge in specific subject matter areas. These are groups of professionals whose members know each other and collaborate to achieve common goals.
All DGI events and content center on supporting communities of interest. DGI curates focused events where community members gather to share their knowledge, challenges, and successes.
By communitIES, for communitIES
DGI events are developed by community of interest members or under the supervision of a community advisory group. They reflect the current concerns and interests of the communities DGI supports.
For more than 20 years, we've been delivering substantial, useful information from recognized experts and practitioners. Our role is to provide a venue, facilitate the conversation, and manage the details of staging events.
This enables community members to focus on what's important: solving technical challenges and moving the mission forward.
capture relationships & NEW OPPORTUNITIES
DGI promotes sponsors who engage with the communities of interest in meaningful ways. We believe in substance over sales, that's why we work with our sponsors to create thought leadership content and provide opportunities for them to share successes, solutions, and insights within our communities through webinars, training seminars, and conferences.
COMMUNITY INVOLVEMENT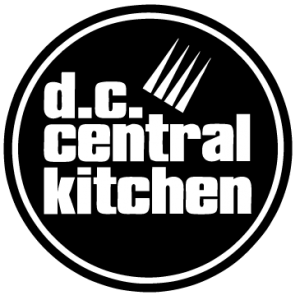 For more than 25 years, DC Central Kitchen has pioneered a new model of using food as a tool to change lives. The organization provides nutritious meals to 80 nearby nonprofit partners, equips unemployed men and women to begin culinary careers, and engineers successful social enterprises that advance its mission and creates good jobs for those served by the program. Through job training, healthy food distribution, and local small business partnerships, DC Central Kitchen offers path-breaking solutions to poverty, hunger, and poor health. www.dccentralkitchen.org
leadership
DGI's management team has over 45 years of event and management experience.
Mike Smoyer, president
Mike is well known in the federal community for his enthusiastic support of continuing education in government.
As the President of DGI, Mike works with government communities of interest to identify topics and develop programs.
Based on those relationships, Mike leads the production of 930gov, training, webinars, and all other DGI content.
Connect with Mike on LinkedIn
OUR history
Christina Nelson, a leader in government conference management, founded the Digital Government Institute in 1998, to convene conferences that were solely focused on educating government on technology.
Event programs were designed by advisory councils that included leaders in each field, to ensure the value of each topic and speaker to the audiences, to bring together government and industry in educational forums where ideas could be shared.
Certifications
As a trusted education provider, DGI has been reviewed and approved as a Registered Education Provider by The Project Management Institute (PMI).