Sponsors, Exhibitors & Partners
At the Digital Government Institute we bring together government and industry leaders to discuss technologies, applications and solutions. DGI thanks the following organizations for supporting the 5th annual 930gov!
Sponsor News – Check out what our Sponsors have been up to
Diamond Sponsor

Guided by our relentless focus, we have grown to be one of the nation's top providers of world-class IT solutions. Leveraging our strategic partnerships with top IT companies, we develop best-fit solutions for our customers. www.dlt.com
Platinum Sponsors

Alfresco delivers an agile technology platform that combines Content Services, Process Services and Governance Services with the scalability of open source. Armedia offers a workflow-driven, web-based case management software solution that helps agencies automate, manage and analyze cases. Together they deliver technology solutions that improve efficiencies, lower costs, and meet program needs.
www.alfresco.com | www.armedia.com

Iron Mountain Government Services (IMGS) is the division within Iron Mountain Incorporated® (NYSE: IRM) dedicated to serving the U.S. Federal market. IMGS has over 60 years of experience in providing information management services to help agencies lower the costs, risks and inefficiencies of managing data. www.ironmountain.com
Microsoft is enabling digital transformation across government priorities, while helping to ensure that government organizations have the trust, security, and compliance they need for sensitive data. We're developing intelligent cloud innovations, strengthening government cybersecurity solutions, improving government services, and reinventing productivity and business processes. Supported by an ecosystem of expert government service partners, Microsoft enables governments to expand their services through the government cloud (g cloud) and achieve more for the citizens they serve. www.microsoft.com/government


OpenText enables the digital world, creating a better way for organizations to work with information, on premises or in the cloud. For more information about OpenText (NASDAQ: OTEX, TSX: OTEX). opentext.com

Veritas enables organizations to harness the power of their information, with solutions designed to serve the world's largest and most complex heterogeneous environments. www.veritas.com
GOLD Sponsors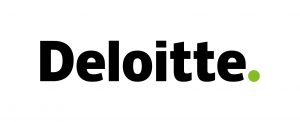 Deloitte Digital is creating a new model for a new age—we're a creative digital consultancy. That means we bring together all the creative and technology capabilities, business acumen, and industry insight needed to help transform our clients' businesses. With our end-to-end capabilities, clients can bring us their biggest challenges, knowing we've got what it takes to bring a new business vision to life with digital. www.deloittedigital.com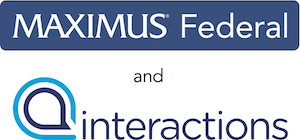 The MAXIMUS Intelligent Assistant powered by Interactions is simplifying the way that government agencies interact with its citizens by resolving requests, concerns, and requests for information without the intervention of a call agent. The Intelligent Assistant allows federal agencies to provide a consistent and seamless citizen experience at a lower cost, while optimizing the productivity of their citizen engagement centers. www.maximus.com/federal/intelligent-assistant

With more than 420,000 customers—including 100 of the Fortune 100—and with deployments across a wide variety of industries in more than 145 countries, Oracle offers a comprehensive and fully integrated stack of cloud applications, platform services, and engineered systems. For more information about Oracle (NYSE:ORCL) oracle.com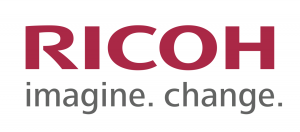 Ricoh is a global technology company that has been transforming the way people work for more than 80 years. Ricoh continues to empower companies and individuals with services and technologies that inspire innovation, enhance sustainability and promote business growth. www.ricoh-usa.com

Unisys, a global IT company specializes in providing industry-focused solutions integrated with leading-edge security to clients in the government, financial services and commercial markets. Offerings include security solutions, advanced data analytics, cloud and infrastructure services, application services and application and server software. www.unisys.com/federal
Bronze Sponsors

Amazon Web Services (AWS) Worldwide Public Sector helps government, education, and nonprofit customers deploy cloud services to reduce costs, drive efficiencies, and increase innovation across the globe.https://aws.amazon.com/federal/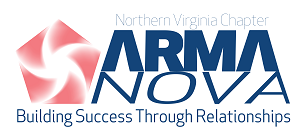 ARMA International is a not-for-profit professional association and the authority on governing information as a strategic asset. Formed in 1955, it is the oldest and largest association for the information management industry with a current international membership of more than 27,000. www.arma.org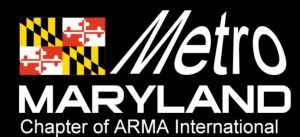 Armedia offers a workflow-driven, web-based case management software solution that helps agencies automate, manage and analyze cases. Together, we deliver technology solutions for Task Management, Case Management, Digital Asset Management, Correspondence Management, and FOIA Management. www.armedia.com

CALIBRE is a leading provider of management consulting and information technology solutions serving clients in the public and private sectors – Defense, Federal / Civil and Commercial corporations.

Canon U.S.A. Inc., is excited to partner with Netlocity, a value-added government reseller, to provide data solutions to your organization.www.usa.canon.com
Netlocity is a small business founded in 1998, that is located in Highland's Ranch, Colorado. For over 20 years, Netlocity has had the privilege of developing, integrating and supporting document management solutions for both Federal government agencies and corporate clients both nationally and globally. www.netlocity.com

Carahsoft is the trusted Government IT solutions provider and a top GSA Schedule holder, supporting a partner ecosystem of manufacturers, resellers, integrators, and consulting partners committed to serving the public sector. www.carahsoft.com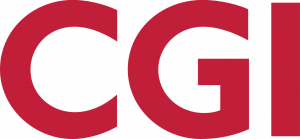 For more than 36 years, U.S. defense, civilian and intelligence agencies have partnered with CGI to support their mission-essential needs at every stage of program, product and business lifecycle. These partnerships fuel our deep understanding of the challenges and opportunities facing our clients and inform the development of solutions to help them improve outcomes and maximize results. www.cgi.com/usfederal

Commvault is a leading provider of data protection and information management solutions, helping organizations worldwide activate their data to drive more value and business insight and to transform modern data environments. Commvault solutions comprise one of the industry's leading portfolios in data protection and recovery, cloud, virtualization, archive, file sync and share. www.commvault.com

DataSource's Abri product enables legacy application programmers
(COBOL, etc.) to modernize systems to web-based, Java applications.
How? They input data requirements and business logic, Abri generates
standardized Java code, and programmers learn Java as they go. www.datasourceinc.com

DataStax powers the online applications that transform businesses for more than 400 customers, delivering a massively scalable, flexible and continuously available big data platform built on Apache Cassandra™. DataStax integrates enterprise-ready Cassandra, Apache Hadoop™ for analytics and Apache Solr™ for search across multi-datacenters and in the cloud. www.datastax.com

Discover Technologies provides information management solutions for government and commercial enterprises. Our offerings across enterprise content services; business process services; and compliance disciplines enable you to quickly deploy agile business solutions. www.discovertechnologies.com
DocuSign for F
ederal Government delivers a fast, easy, secure way to make every agreement digital. Remove paper-based processes and accelerate mission delivery while providing a seamless and delightful customer experience to citizens, businesses, and other agencies. https://www.docusign.com/solutions/industries/government/federal

Edge Digital Group has always believed that simplicity is smart. Our solutions help government and business customers reduce the complexity of digitizing, sharing, and managing information electronically to enable insights and fact-based decisions. www.edgedigitalgroup.com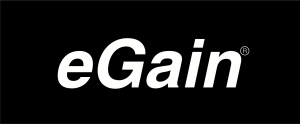 eGain, the Digital Customer Engagement GartnerMQ leader, provides a Cloud based Multi-Channel Suite, including email, click-to-chat, and Self-Service. With over twenty years of experience, eGain provides solutions to 30,000+ government agents servicing millions of customers.

www.eGain.com

Emergent is a FireEye Gold partner and solution provider focused on providing innovative security solutions that address emerging threats with detection, protection, incident response, threat intelligence and integration solutions. Emergent provides access to incident response, assessments and security advisory services from Mandiant Consulting. www.emergent360.com/partners/fireeye

eTRANSERVICES is an information technology and professional business services company that is focused on providing enterprise transformational services and products to our clients. Its core capabilities are Consulting Services, Enterprise IT Services, Application & Web Services, Business Services and products. This company is ISO 9001:2015 and a Small Business (SDVOSB, 8(a), and HUBZone certified). www.etranservices.com
F
eith Systems designs and creates 5015.2 Records Management, Case
Management, e-Discovery, Information Governance, and Information Lifecycle Management enterprise solutions for a wide array of corporate, educational, and government organizations. Feith's cutting-edge and budget-friendly technologies provide streamlined, comprehensive solutions to even the most challenging processes. www.feith.com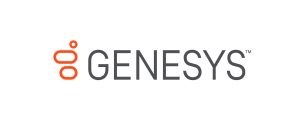 Genesys® powers 25 billion of the world's best customer experiences each year. Over 10,000 companies in 100+ countries trust our #1 customer experience platform to drive great business outcomes and create lasting relationships. www.genesys.com

The GPOExpressSM Program is a U.S. Government Publishing Office (GPO) approved print program available to all federal government agencies. Enjoy up to 80% discount off FedEx Office retail print pricing through convenient online and in-store access to more than 1,800 FedEx Office locations nationwide. https://www.gpo.gov/customers/gpoexpress.htm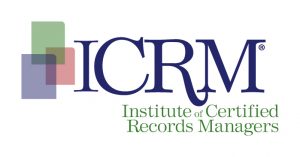 The Institute of Certified Records Managers (ICRM) is an international certifying organization of and for professional records and information managers. The ICRM was incorporated to meet the requirement to have a standard by which persons involved in records and information management could be measured, accredited and recognized according to criteria of experience and capability established by their peers. www.icrm.org

Kinetic Data provides Enterprise Request Management software (ERM) that standardizes and automates business service provisioning using data from any corporate system. Our approach is agile; reduces ongoing costs; delivers operational efficiencies; improves service delivery capabilities; and expands the services across the enterprise. www.kineticdata.com

Alaris brings together the best science, technology and partnerships with our scanners, software & service, to help businesses transform data into a powerful competitive advantage. www.kodakalaris.com/b2b

Security, compliance, productivity, cost control, waste reduction and more – at KYOCERA, we understand the unique needs and concerns of your Federal Government workplace. KYOCERA has designed document solutions and customized applications to ensure compliance. www.usa.kyoceradocumentsolutions.com

The National Capitol Chapter of AIIM International (NCC-AIIM) is the largest chapter of AIIM, a global industry association that connects the users and suppliers of electronic content management technologies and services. Our current focus is to provide a forum for establishing an e-Business infrastructure to bridge traditional document, imaging and workflow technologies with the new Web and Internet-based technologies.
The National Institutes of Health Information Technology Acquisition and Assessment Center (NITAAC) is an OMB Executive Agent with three government-wide acquisition contracts valued at $60 billion. A full service acquisition office, NITAAC can help any federal civilian or DoD agency acquire IT products, services and solutions faster and more efficiently. www.nitaac.nih.gov/nitaac/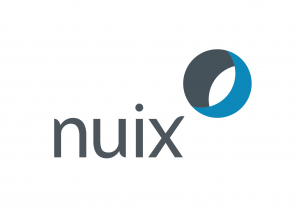 Nuix USG protects, informs, and empowers government in the knowledge age. Leading state, local, and federal agencies turn to Nuix when they need fast, accurate answers for investigation, eDiscovery, and other essential challenges. www.nuixusg.com

OnBase, created by Hyland, offers agencies digital transformation and modernization with a secure content repository, process automation, and mobile access. With OnBase, develop solutions rapidly without custom code while connecting solutions with proven integration tools. www.onbase.com

One Identity, a Quest Software business, helps agencies solve their identity and access management challenges by offering a comprehensive portfolio comprised of future-ready, mission-centric, modular and integrated solutions that deliver superior identity governance, access management, privileged management and identity as a service. More than 7,500 organizations worldwide depend on One Identity solutions to manage more than 125 million identities, enhancing their agility and efficiency while securing access to their data—wherever it might reside. oneidentity.com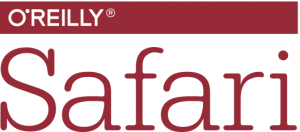 O'Reilly provides technology resources and knowledge to help organizations succeed and adapt in the face of technological shifts confronting them today. O'Reilly's Safari online platform offers live online training, video, and books from 200+ publishers. https://www.safaribooksonline.com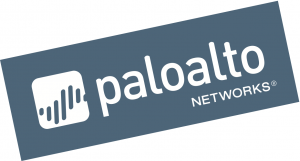 Palo Alto Networks is the next-generation security company, leading a new era in cybersecurity by safely enabling applications and preventing cyber breaches for tens of thousands of organizations worldwide. Built with an innovative approach and highly differentiated cyberthreat prevention capabilities, our game-changing security platform delivers security far superior to legacy or point products, safely enables daily business operations, and protects an organization's most valuable assets. www.paloaltonetworks.com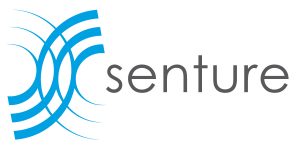 Award-winning premier domestic contact center serving clients in the commercial, state/federal government sectors. Service offerings: inbound/outbound contact center, customer care, help desk, mailroom, warehousing/fulfillment, and data conversion/imaging solutions. Four contact center sites support ~2,900 seats. www.senture.com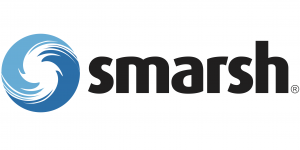 Smarsh helps government agencies by providing a comprehensive solution to message archiving. The Archiving Platform offers a unified archive for all email, IM, social media, web and text messages, helping ease the burden of complying with any information requests. www.smarsh.com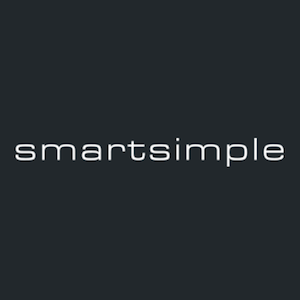 SmartSimple is a global leader in grants management technology, delivering solutions to 260+ clients around the world. Using the most advanced technology, SmartSimple pushes the limits on some of the most complex granting challenges facing government funding agencies today. www.smartsimple.com


SolarWinds provides powerful and affordable IT management and monitoring software to customers worldwide, including nearly every U.S. civilian agency, DoD branch, and intelligence agency. Our products are easy to buy, install, use, scale, and maintain, yet still provide the power to resolve any IT management problem. www.solarwinds.com

Headquartered in Vienna, Virginia, SourceAmerica provides its nonprofit agency network with business development, contract management, legislative and regulatory assistance, communications and public relations materials, information technology support, engineering and technical assistance, and extensive professional training needed for successful nonprofit management. SourceAmerica is an AbilityOne-authorized enterprise. www.sourceamerica.org
SUMURI is a leader in digital forensics software and hardware. It's industry leading tools such as PALADIN Forensic Suite and TALINO Forensics Workstations are used the world over by forensics examiners. www.sumuri.com

With 39 domestic centers and over 217,000 employees, Teleperformance is the global leader in customer experience management. With the end user in mind, Teleperformance collaborates with our client partners to provide world class business transformation. www.teleperformance.com

ViON Corporation designs and implements innovative solutions from the world's premier OEMs to meet dramatically changing IT requirements of large public and private organizations. www.ViON.com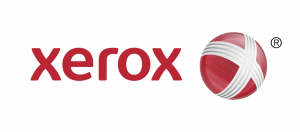 Xerox is helping change the way the world works. By applying our expertise in imaging, business process, analytics, automation and user-centric insights, we engineer the flow of work to provide greater productivity, efficiency and personalization. www.xerox.com
Media Partners
Federal News Radio 1500 AM and FederalNewsRadio.com are primary outlets for federal managers and contractors seeking news and information about the business of the federal government. The radio station and website feature local and national federal news, original content, blogs and audio archives of all its programming.www.federalnewsradio.com

Based in Washington DC, the KM Institute is the global leader in KM Certification and Training, with many thousands certified since 2001 and classes delivered in up to 23 countries. The KM Institute trains and certifies KM Team Members and Knowledge Workers in the methods and tools that enable individuals and organizations to transform (and substantially improve) human performance in the Knowledge Age. www.kminstitute.org

KMWorld serves the content, document, and knowledge management markets, with a variety of print and online products. We provide actionable information and in-depth analysis to business leaders and strategic decision makers to help them improve their business performance through KMWorld magazine, as well as email newsletters, online webcasts, White Papers and live conferences. www.kmworld.com