12th annual
CYBER SECURITY CONFERENCE & EXPO
MAY 23, 2019 | Ronald Reagan Building, Washington, DC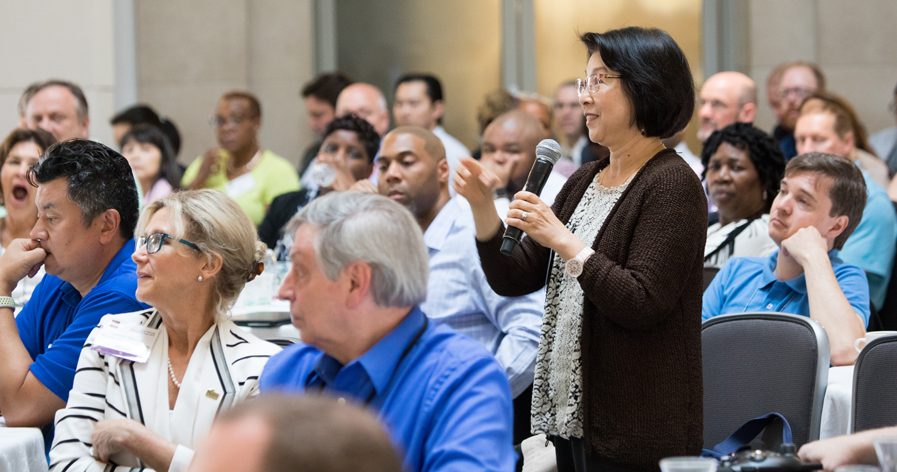 Overview:
Data security threats continue to increase in number and sophistication. The growing use of collaborative technologies – from mobile devices and social media to virtualization and cloud computing – will continue to be one of the most significant factors impacting the security landscape. For these reasons, the federal government has increased efforts to minimize and prevent cyber security attacks, and will continue to place significant focus on securing the nation's cyber infrastructure.
Digital Government Institute's 12th annual Cyber Security Conference — which is free for government professionals to attend — will explore today's cyber threats and offer an opportunity for those supporting government security initiatives to collaborate on how to detect, protect, and respond to these challenges.
What Attendees Had to Say
"I enjoyed the networking opportunities and listening to the speakers sharing their opinions, experiences, and theories."
"All the sessions had very good information and (were) well presented. I thoroughly enjoyed it. I look forward to next year's (event)."
"Engaging speakers and resources to explore topics in depth. Mix of speakers and breaks; length of program not too long or short."
CERTIFICATE OF COMPLETION
Digital Government Institute provides a Certificate of Completion for attendees to show proof of attendance when submitting CEUs to fulfill SSCP, CISSP, ISSEP, ISSMP, ISSAP, CSSLP, CAP, etc. certification requirements.
Government: FREE

Industry: $295 until May 10

Location
Ronald Reagan Building
The Pavilion Room
1300 Pennsylvania Ave. NW
Washington, DC
The Federal Triangle metro stop (orange/blue/silver lines) is located on site.
VISIT THE CYBER SECURITY COMMUNITY PAGE
SPONSORS