E-Discovery, Records and Information Management 2019 Sponsors
At the Digital Government Institute we bring together government and industry leaders to discuss technologies, applications and solutions. DGI thanks the following sponsors for supporting this event.
platinum SPONSOR

Iron Mountain Government Solutions (IMGS), a division within Iron Mountain Inc., is dedicated to serving the U.S. federal market. IMGS has more than 60 years of experience in providing information management services to help agencies lower the costs, risks, and inefficiencies of managing data. www.ironmountain.com
Gold SPONSOR

Active Navigation is the market's leading provider of file analysis software. Our Discovery Center platform is used by clients throughout the federal government to find and remediate sensitive information, identify and delete ROT, and classify data in parallel with retention policies. www.activenavigation.com
SILVER SPONSORS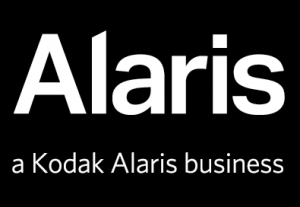 Alaris is a leading provider of information capture solutions that simplify business processes. We exist to help the world make sense of information with smart, connected solutions powered by decades of image science innovation. www.AlarisWorld.com

Armedia provides subject matter and technical expertise to organizations to modernize their electronic records management. Armedia takes a user-centric approach to automate mission-critical solutions leveraging strategic partnerships with ArkCase, Alfresco, Box, Ephesoft, OpenText and SharePoint. www.armedia.com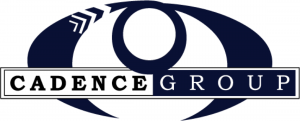 Is your agency prepared to comply with NARA's 2019 and 2022 electronic recordkeeping deadlines? Cadence Group®, a WOSB, partners with government agencies and private organizations to help them cost-effectively manage their records management programs and meet compliance deadlines. www.cadence-group.com

Collabware enhances SharePoint & Office365 with the features needed for complete and compliant electronic, physical & email records management, including: Automated Retention/Disposition Workflows, Deep eDiscovery for FOI/GDPR processing, and OCR, audio/video transcription & more. www.collabware.com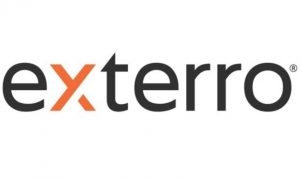 Exterro®, Inc. is the preferred provider of e-discovery software specifically designed for in-house legal and IT teams at Global 2000, Federal, State and Local Government Agencies and AmLaw 200 organizations. Built on a simple concept of process optimization, Exterro helps organizations improve and simplify e-discovery activities. www.exterro.com

Feith is the premiere DoD 5015.02-certified records management software provider for government, ensuring both electronic and physical records are acquired, administered, automatically categorized, and disposed of based on your agency's rules, and retention schedules. www.feith.com

The Digital Document Management (DDM) practice within PSC is proud to offer FREEDOM™, a cost effective cloud based Electronic Records Management (ERM) solution that provides the ability for agencies to comply with federal ERM mandates as quickly as 5 business days. PSC now offers a full set of DDM solutions to include scanning, ERM and disposition, with the ease of a CSA. https://psc.gov/services/digital-document-management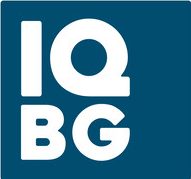 IQBG is a leader in providing strategy, planning, and implementation of information and content management solutions across the enterprise. Our solutions ensure the capture, management, storage, preservation, and delivery of content and documents related to organizational processes. www.iqbginc.com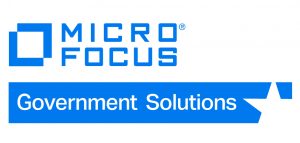 Micro Focus Government Solutions is a purpose-built, mission-focused company that serves US public sector clients. Uniquely positioned to help your organization bridge the gap between legacy systems and modern innovation, we solve critical IT challenges with software solutions in Hybrid IT, DevOps, Security & Risk, and Predictive Analytics.


OpenText | The Information Company – is the leader in Enterprise Information Management (EIM). Our EIM products enable businesses to grow faster, lower operational costs, and reduce information governance and security risks by improving business insight, impact and process speed. www.opentext.com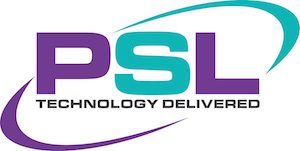 Peniel Solutions, LLC (PSL) is a leading solution government contractor (GovCon) providing Digital Transformation (DX) Services, Development Security, and Operations (DevSecOps), supported by the full range of cloud services for the public sector. Visit www.PSLsolutions.com and www.transaccessdm.com
BRONZE SPONSORS

AvePoint Public Sector accelerates your digital transformation success. Over 16,000 companies and 6 million SharePoint and Office 365 users worldwide trust AvePoint software and services for their data migration, management, and protection needs in the cloud, on-premises and hybrid environments. www.avepoint.com

DLT accelerates public sector growth for technology companies in federal, state, local, education, and healthcare markets. As the premier government solutions aggregator, DLT provides industry-leading technology companies access to a robust network of partners, a broad portfolio of contract vehicles, and dedicated channel enablement services. www.dlt.com

Modernization done right with Nuxeo! Digitally transform your legacy technologies and outdated processes with Nuxeo's innovative content services platform. We use modern technologies like AI, cloud and microservices to accelerate application and solution delivery and solve your biggest information, data, content and records management challenges. www.nuxeo.com/industry/government

Using the Veritas platform, customers can accelerate their digital transformation and solve pressing IT and business challenges including multi-cloud data management, data protection, storage optimization, compliance readiness and workload portability. www.veritas.com/solution/government