20th Annual
Enterprise Architecture Conference
April 21, 2021 | VIRTUAL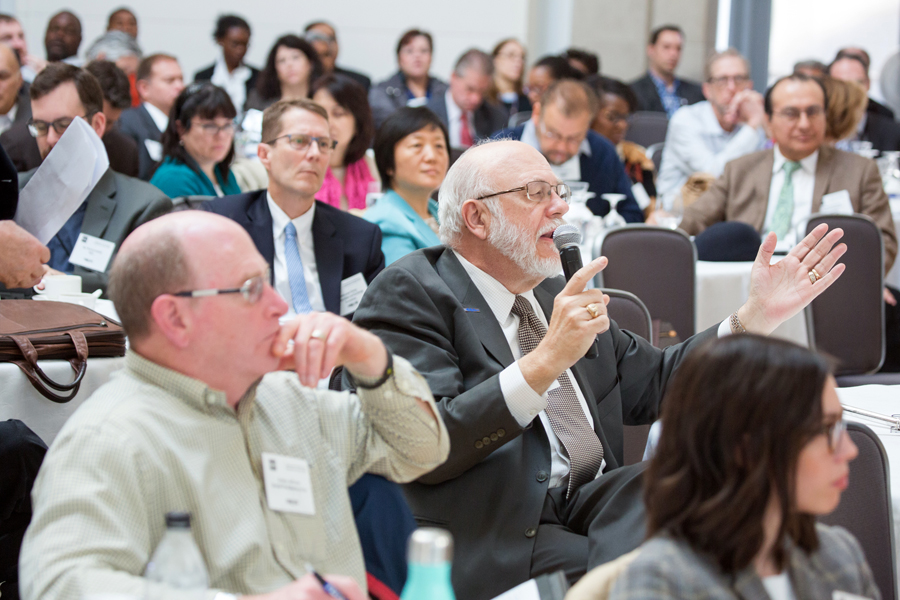 Overview
Enterprise Architecture has become one of the pillars of the federal IT world to help make operations run smoothly, seamlessly and maneuver easily. No matter what technology is touted, or how service oriented and agile the applications are — especially cloud-based or SAAS environments — technology systems must be designed and implemented to support the business or mission and enable processes. If integrated IT systems don't work or fail, the business or mission may be in jeopardy. The only insurance any enterprise or organization has is a fully articulated and robust EA program.
EA is about understanding the business, the mission and how to maintain, improve, fix or transform it, often involving IT as a transformational mechanism. It helps an agency understand inter-relationships between investments, minimize duplication, improve interoperability and compatibility between systems, and is essential to any agency's modernization. Every agency has an EA now, but it is not something that can be deployed and forgotten. EA must be kept current and every agency must regularly evaluate how it is working, in order to avoid damaging the enterprise or jeopardizing secure network systems.
Learn how to keep your EA plans relevant and effective for today's challenges at the 20th annual Enterprise Architecture Conference.
2021 Educational Advisory Committee
Chris Beckford, CEO, eTRANSERVICES Corp.
Matt Brown, Enterprise Architechnologist, DHS
Jeff Chancellor, Principal Systems Engineer, Software AG Government Solutions
Cort Coghill, Director Education Operations, FEAC Institute
Steven Corey-Bey, Chief Enterprise Architect, Department of Education
Bernard Gordon, Chief Enterprise Architect, NPS
Terry Horning, Enterprise Architect, FAA
Gail Kalbfleisch, Architecture & Engineering Service, Office of Information and Technology, Department of Veterans Affairs
Morris Lancaster, PMP, Lead Technologist/Enterprise Architect, Department of Justice
Martha Tartal, Enterprise Architecture, USPTO
Nicole Willis, Chief Enterprise Architect, HHS OIG
WHAT ATTENDEES SAID ABOUT THE 2020 VIRTUAL CONFERENCE…
"The speakers were excellent, and their topics were highly relevant to me."

"The interactive panels were the best part."

"Learning from this group of EA pros and hearing practical stories is SO valuable for us emerging EA's in the DoD contractor space."

"Interesting topics relevant to my work as well as industry as a whole."

"I enjoyed the variety of presenters from public and private sectors sharing their best practices and tools on EA."
FREE FOR GOVERNMENT, INDUSTRY & ACADEMIA
VISIT THE ENTERPRISE ARCHITECTURE, IT Modernization & Dev-Ops/Agile COMMUNITY PAGE