IT MODERNIZATION CONFERENCE @930gov

Overview:
As multiple, prior administrations came to understand, a good portion of the annual Federal IT budget is allocated to keeping legacy systems functioning, ultimately draining precious funds away from modernizing systems and capabilities. Over the years, costs to maintain these "end-of-life" systems continued to grow. The goal of the IT Modernization effort is to replace legacy IT systems and modernize so agencies can (1) more easily achieve mission objectives (2) , and most importantly (3) improve service delivery and performance. IT Modernization efforts can not only dramatically improve existing agency service capabilities but also create the platform to provide leading-edge solutions now and into the future.
The administration wants to modernize the federal government's IT infrastructure and the associated services to improve service to citizens. Many efforts are underway to do this and the 2nd annual IT Modernization Conference @930gov will address the strategies, tactics and policies around the modernization efforts. The Conference will cover the current state of the Executive Office's 'Comprehensive Plan for Reforming the Federal Government' initiative and address what lies ahead for FY'19 and beyond.
Register today and join hundreds of Federal IT officials, Enterprise Architects and multiple other government officials interested in IT Modernization and retiring legacy systems to deliver improved outcomes. Registration is free, and IT Modernization Conference attendees will have access to all 930gov sessions and technical communities.
SPEAKERS TO INCLUDE
Mark Andress

Assistant Deputy Chief of Naval Operations for Information Warfare

Jason Miller

Executive Editor, Federal News Radio


Ben Butler

Principal Business Development for Cloud Innovation Centers & Accelerators, AWS

Chris Chilbert

CIO, Department of Health and Human Services, Office of Inspector General


Steven Corey-Bey

Chief Enterprise Architect

U.S. Department of Education

Aaron Cornfeld

Group Vice President Sales Engineering, Oracle Public Sector and Higher Education

Ron Thompson

Director of Information Technology and CIO, U.S. Department of Agriculture

Suzette K. Kent

Federal Chief Information Officer, Office of Management and Budget, Executive Office of the President

Andras Szakal

Vice President and CTO, IBM U.S. Federal

Kevin A. Wince

Acting Chief Technology Officer, Executive Director for EA, OCIO, Department of Homeland Security
VISIT THE ENTERPRISE ARCHITECTURE COMMUNITY PAGE
Location:
Walter E. Washington Convention Center

801 Mt. Vernon Place NW
Washington, DC
The Mt. Vernon Square/7th Street/Convention Center metro stop (yellow/green lines) is located on site.
TITLE SPONSOR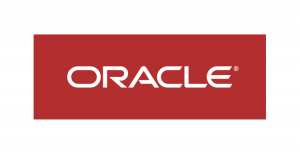 SPONSORED BY