Records Management Conference @930gov
September 6, 2017

Overview:
As a follow-up to Digital Government Institute's popular flagship E-Discovery, Records & Information Management Conference held in March, government Records Management professionals will once again gather in September to network and continue the dialog about e-discovery, records and information management policies, applications and technologies.
The Records Management Conference is co-located with the 5th annual 930gov Conference, Tradeshow & Training Symposium. 930gov is a fiscal year-end strategy exchange bringing together Government IT, program management, acquisition professionals and their teams to review FY2018 plans and explore new opportunities.
Registration is free, and Records Management Conference attendees will have access to all 930gov sessions and technical communities.
Platinum SPONSORS


GOLD SPONSOR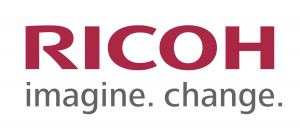 Agenda:
Location:
Walter E. Washington Convention Center
801 Mt. Vernon Place, NW
Washington, DC
The Mt. Vernon Square/7th Street/Convention Center metro stop (yellow/green lines) is located on site.
Community
VISIT THE E-DISCOVERY, RECORDS & INFORMATION MANAGEMENT COMMUNITY PAGE
White Paper: Secure Data Management: Addressing the Weakest Link in Government Security | Click Here