19th annual
E-Discovery, Records & Information Management Virtual Conference
March 31, 2022 | VIRTUAL CONFERENCE | 8:25AM – 12:30PM ET
Overview
As the volume of digital information continues to grow, the scope of electronic records management has expanded exponentially and is an increasingly critical issue for government agencies, particularly as it relates to providing secure storage, access and retrieval of government records.
Key government and industry experts will once again discuss current technology solutions/requirements, policy updates/changes and review examples of successful electronic records and e-discovery programs, in a virtual format. Registration is free.
2022 Educational advisory committee
Deborah Armentrout, CRM, Director, Corporate Records Management, NARA
Walter Bohorfoush, Director, Department's Records Management Office, Department of Transportation
Catherine Findlay, Records Manager, Office of the Inspector General, Department of Commerce and CIGIE Records Administration Group (CRAG) co-chair.
Alan Groesbeck, Office of the General Counsel, U.S. Department of Agriculture
Omar Herran, Judicial Records Officer, Administrative Office, U.S. Courts and FIRM Council Chair
Glenn Melcher, Special Counsel for eDiscovery, Office of Enforcement, CFPB
Jeanette Plante, Director, Office of Records Management Policy, Department of Justice
Dennis Riley, Senior Archivist, Museum Management Program, Cultural Resources, Partnerships, and Science, National Park Service
Paul Van Reed, Digitization Program Manager, Enterprise Records Management Division– East, EPA
Arian Ravanbakhsh, Supervisor, Records Management Policy and Program Support, NARA
Susan Sallaway, Records Officer, Office of Technology and Information Management, Federal Housing Finance Agency
Laurani Singh, Records Officer, OIG, Department of State
Netta Squires, Senior Law & Policy Analyst/Regional Planner, Montgomery County Office of Emergency Management and Homeland Security
SPONSORED BY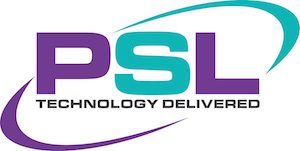 VISIT THE E-DISCOVERY, RECORDS & INFORMATION MANAGEMENT COMMUNITY PAGE
Welcome and Opening Remarks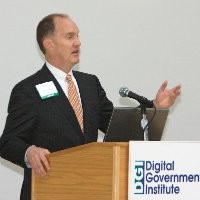 Michael Smoyer, President, Digital Government Institute

Laurence Brewer, Chief Records Officer, U.S. Government
State of EDRM in 2022 & What Lies Ahead

Laurence Brewer, Chief Records Officer, U.S. Government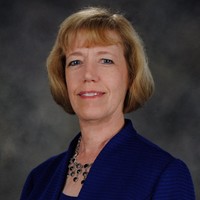 Melissa Carson, General Manager, Iron Mountain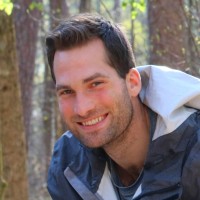 Tom Koval, Information and Technology Manager, U.S. Securities and Exchange Commission (SEC)
MJ Jackson, AVP, Global Head of Industries, Docusign
5 Best Practices in Electronic Records Management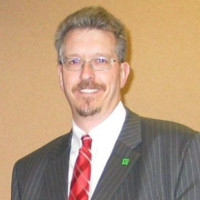 Ray Davis, Information Management SME, Feith Systems & Software
Accelerate eDiscovery Search and FOIA Processes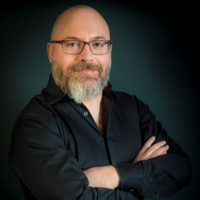 Graham Sibley, CEO, Collabware
The Benefits of File Plan Automation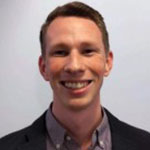 Ben Kurtis, Strategist, Peniel Solutions
An Existential Threat to Federal Recordkeeping? How Ephemeral Messaging Differs from Email and What To Do About It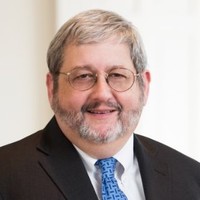 Jason R. Baron, Professor of the Practice, University of Maryland College of Information Studies (iSchool)
Managing Controlled Unclassified Information (CUI) in Microsoft 365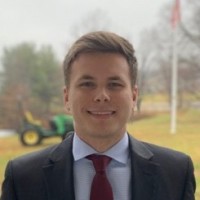 Jack McFarlane, Federal AE/SME, ActiveNav
Records Manager Pulse Check – What RM Community Is Working On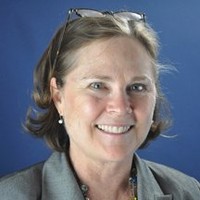 Susan Sallaway, Records Officer and CUI Program Manager, Office of Technology and Information Management, Federal Housing Finance Agency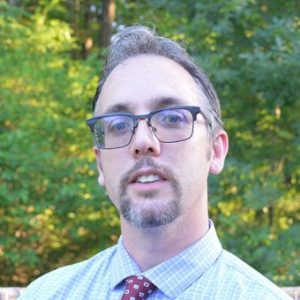 Dennis Riley, Senior Archivist, Museum Management Program, Cultural Resources, Partnerships, and Science, National Park Service

Omar Herran, Judicial Records Officer, Administrative Office, U.S. Courts
Closing Comments / Poll Questions / Audience Response
What PAST ATTENDEES HAD TO SAY
"Keep bringing the best ideas and speakers on Records Management wherever they may be found! It's crucial that Federal Records Managers hear opinions and thoughts outside the RM community such as judges, data analysts/scientists/CDOs, etc."
"I enjoyed that there were speakers with various backgrounds and each offered a unique perspective on Records Management. I normally come from a technical approach, but this Conference help me with the 'why' to my 'what'."
"The panel discussion was fantastic. Overall DGI did a great job of coordinating the virtual event. I would consider attending virtually in the future."
"I liked the variety of topics and skill/knowledge of the speakers was impressive. I really enjoyed learning a lot of new concepts."
"The atmosphere was very community-focused, all federal agencies are facing the same challenges, it was nice to talk as a group about ways to succeed in the management of electronic records."
"The collaboration and expertise of different agencies in the government, the content and resources experts provided was great! I enjoyed hearing their personal stories. I look forward to attending the next one. I learned so much from the legal perspective and records management."