August 19, 2019
Survey Questionnaire Design Training Seminar
Overview
Government agencies require feedback from citizens and multiple other stakeholders to improve customer experience. Effective feedback systems require well thought-out survey questions to obtain valid data. A poor questionnaire will not enlighten decisions, and worse, it could generate bad data that misleads decision makers!
The Survey Questionnaire Design Training Seminar was created to help agencies maximize the value derived from agency survey programs and align them with the objectives outlined in the pending Federal Agency Customer Experience Act of 2019.
This one day, information-packed training seminar will give participants the skills to create valid survey questionnaires to generate meaningful, valid survey data by improving their survey question writing skills to include how to:
Identify questions to ask
Write effective survey questions to generate more valid, actionable data
Select the proper survey question format to meet research needs
Avoid common mistakes when creating survey questions
Attendee Feedback from last class:
"Seminar was a great review of key survey best practices."
"A great refresher on Survey Techniques, very helpful and informative."
"Fred's material included relevant examples to underscore course material."
"Course material was as advertised, right class size, presented in clear fashion with extensive audience participation."
Course Instructor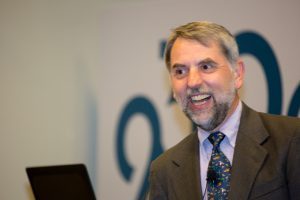 Dr. Fred Van Bennekom, founder of Great Brook, has delivered Survey Design seminars for over two decades, training thousands of people both here and abroad, including significant attendance from the public sector. Fred authored Customer Surveying: A Guidebook for Service Managers, and he has conducted survey programs for many clients.
Fred earned his doctorate in business administration from Boston University, and has taught operations management at numerous Boston-area business schools, including BU, Northeastern, Boston College, and Babson. Prior to his academic career, Dr. Van Bennekom worked for Digital Equipment Corporation's customer service organization where he developed operational reporting systems and metrics packages for both field and senior field service management.
ADDED BONUS
Registered attendees of the Survey Questionnaire Design Training Seminar on August 19 are eligible for follow-up training on next steps to include survey project execution (getting the questionnaire to respondents); the survey administration phase and survey data analysis. Dr. Fred Van Bennekom will be delivering this follow-up training September 25-26 in Old Town Alexandria, VA.
By August 9
Government*: $595
Industry: $695
After August 9
Government*: $695
Industry: $795
* Includes contractors with valid government email and photo ID.
Location
Embassy Suites

900 10th Street, NW
Washington, DC