December 4-5, 2019
How to Start Or Revive an EA Program: Making the Case for Change
Overview
Organizations recognize successful enterprise architecture programs as an integral part of delivering value by helping to reduce confusion and unnecessary complexity resulting from issues such as functional silos, disjointed strategy, duplication of effort, poor integration and more. However, establishing an EA practice that is valued by the organization is difficult. More often than not, existing programs fail, or new programs don't reach full implementation. The results are frustrated practitioners, unmet promises and disappointed enterprise stakeholders.
This workshop focuses on how EA practitioners can either revive or establish an enterprise architecture program that is connected to business drivers and relate the cost of the practice to business value. Workshop participants will learn how to change organizational stakeholders' and leadership perception of EA. This hands-on workshop will provide the tools and resources to build an EA practice roadmap for establishing an enterprise-wide discipline valued by the whole organization and not just those who hold the title "architect."
Course Attendees Will:
Identify the essential elements (e.g. framework, ontology, governance, etc.) and competencies of an organizational EA program.
Develop an EA brief and value chain to energize and orient stakeholders around EA value.
Assess how to develop and apply "Enterprise Architecture services" to make the EA practice relevant to the needs of the enterprise.
Demonstrate how to use EA to address other decision-making attributes (e.g. cyber security and portfolio management) in decision making.
Assess the maturity of your EA program and how to create a roadmap for action.
Develop factors in selecting enterprise architecture tools (e.g. repositories, modeling, modeling notations, etc.)
Identify EA resources and tools to help establish or enhance your EA program.
Course Includes
Course manual training materials
Reference materials
Architecture maturity assessment tool
EA resource guide
Certificate of Completion
Course Instructor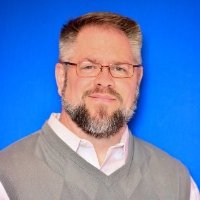 Dr. Cort Coghill is the director for education operations at the FEAC Institute. In this role, he works with hundreds of enterprise architects every year helping them to help solve a broad variety of problems facing their enterprises. He speaks at different conferences and classrooms around the world every year. His experience includes prior service in the United States Navy, United States Civil Service and as Senior Researcher and Program Manager for the Battelle Memorial Institute. He is passionate about education and research in the field of enterprise architecture and systems engineering. His dynamic speaking style and engagement with audiences helps to make material and the learning experience accessible to his audience.
REGISTRATION FEES
Early Bird Rate: $895 (ends Nov 22)
Standard Rate: $995
Training Partner
What Past Students Have said:
"I learned a lot and was able to ask questions about specific issues after class."
"I've attended other related training and this was by far the best value."
* The DGI remote learning option allows you to attend a live training event from the convenience of your own computer. Participants registering for this option will be provided a link to the remote classroom and learning environment approximately one week before the scheduled course date. Participants are responsible for ensuring a reliable Internet connection (we recommend a direct hardwire) and the ability to utilize Adobe connect. Students are encouraged to have a dedicated headset and microphone and a camera is not required. We utilize a tracking camera and 360 microphones to help ensure an immersive experience for all remote learners. Our digital classroom has both dedicated feeds for both the instructor camera as well as presentation materials. Our instructors are trained on how to actively manage classroom environments with virtual students. Come join us now and be a part of the learning experience.