FEBRUARY 25, 2021| 8:30AM-12:30PM ET
DELIVERING CUSTOMER VALUE THROUGH EA SERVICES TRAINING sEMINAR
Overview
The practice of architecture (enterprise, business, data, etc.) needs a services-based approach to provide business-outcome focused results. Architecture services communicate the business value of architecture to stakeholders concerned about issues such as cloud migration, improving citizen experience, cloud security, and more.
Participants will learn how to organize architecture services into discreet plays to ensure delivery consistency. Individual plays identify the types of service, the target stakeholders (i.e., customers), recommend team composition, work approach, deliverables, tools, and more. Plays are organized into a playbook providing a descriptive foundation to grow the architecture practice team's skills, toolsets, and adapt as organizational customer needs evolve.
Participants will receive access to a sample playbook containing a range of plays addressing architectural services and orientation on the different parts and tailoring them for individual team use. During the session, participants will walk through the details to deliver a business-aligned portfolio analysis service. This enhanced application rationalization service will identify deliverables, methodology, staffing, etc. Participants will also learn how to develop tailored service plays for their organization based upon EA program maturity.
Seminar Learning Objectives
Develop and apply "Enterprise Architecture services" to make the EA practice relevant to the needs of the enterprise
Define EA services and supporting plays to clarify roles and integrate team efforts (e.g., Regulatory Compliance, Transformation Planning, Risk Management)
Identify how to use services to deliver value
Examine how to develop an architecture service playbook by reviewing established plays
Seminar Deliverables
Course Slides
Sample Architecture Playbook
Certificate of Completion
Who Should Attend
The intended audience for the course is for Federal Agency, Defense Contractors, and Industry professionals:
Enterprise Architects
Business Architects
Business Analysts
Cyber Security Professionals
Chief Information Officers
Business/Mission Owners, Program and System Managers (PMs and SMs)
Solution Architects
Instructor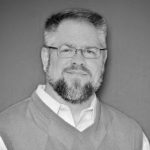 Dr. Cort Coghill is the director of education operations at the FEAC Institute. In this role, he works with hundreds of enterprise architects every year, helping them solve a wide variety of problems facing their enterprises. He speaks at different conferences and classrooms around the world every year. His experience includes prior service in the United States Navy, United States Civil Service, and as Senior Researcher and Program Manager for the Battelle Memorial Institute. He is also a member of the instructional staff at California State University, East Bay-Continuing Education.
VIRTUAL CLASSROOM
(ADOBE CONNECT)
REGISTRATION FEE – $595
Why attend?
Explore in an interactive, academic setting and learn how to marshal your EA program's resources to address issues facing organizations such as how to improve cloud security; plan and facilitate modernization/transition to the cloud; improve citizen experience; reduce risk and improve regulatory compliance.