September 12-13, 2018
Using Enterprise Architecture in Support of Technology Business Management
Overview
Technology Business Management (TBM) is intended to address the IT challenge of credibility in creating competitive advantage. TBM shifts the conversation from "Run-the-Business" to "Change-the-Business" by providing transparency of cost, consumption and performance data.[1] TBM is already in use by 300 organizations worldwide and is targeted for adoption by the United States Federal Government in FY 2022, with some agencies already driving implementation now.
Enterprise architects, portfolio managers and anyone involved in supporting IT strategic planning need knowledge of the TBM tools. This two-day training seminar provides attendees the fundamentals of how the practice of enterprise architecture supports Technology Business Management (TBM) in the modeling of costs and other metrics. This course is targeted to those who want to understand the practical application of enterprise architecture to enhance the implementation and use of TBM. This class is a perfect way to learn how to apply the practice of enterprise architecture to enhance decision making and resource alignment using the TBM tools.
[1] Technology Business Management: The Four Value Conversations CIOs Must Have With Their Businesses, 2016, Todd Tucker www.tbmcouncil.org.
Course Attendees Will:
Receive overview of the Technology Business Management (TBM) taxonomy and framework

Gain familiarity with the layers of the TBM taxonomy reference model and its relation with the FEAF reference models

Learn how to select enterprise architecture views and models to support TBM implementation

Identify opportunities for the use of simulation techniques to enhance decision insight and resource allocation

Understand how to use EA to address other decision-making attributes (e.g. cyber security and portfolio management) in decision making
Course Includes
Course manual training materials
Reference materials
Certificate of Completion
Continental breakfast and lunch
Course Instructor
Cort Coghill, Director of Education at FEAC Institute, Enterprise Architect Consultant, Public Speaker, and Program Manager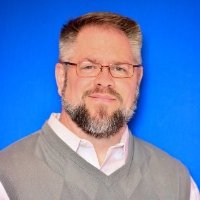 Experienced and very capable program management and enterprise architecture professional. He is a skilled planner whose greatest strength is to take broad concepts and get them started by building out the supporting details and assembling the right team of people to complete the project. Positions held with increasing responsibility as a member of the United States military, civil service and a professional defense contractor. Capabilities include management of multidiscipline teams, complex contracts and solution development at all levels of the enterprise.
As a Zachman Certified Enterprise Architect (ZCEA) and EA educator he possesses a broad appreciation for the challenges faced by individuals and organizations in trying to plan and collaborate for success. As a certified project manager, he engages on a broad range of projects both in size and scope. Mr. Coghill is a long-time Faculty member at The FEAC Institute, where he teaches both FEAF and DoDAF Certifications. He is one of the very few Zachman Certified Enterprise Architect Educators (Level 4) in the world.
Specialties: Enterprise Architecture; Requirements Analysis; Program Management; System Analysis and Synthesis; Business Development, Contract Management, Zachman Framework Educator, DoDAF, FEAF, Decision Analysis, Organizational Resilience, Business Process Engineering.
* The DGI remote learning option allows you to attend a live training event from the convenience of your own computer. Participants registering for this option will be provided a link to the remote classroom and learning environment approximately one week before the scheduled course date. Participants are responsible for ensuring a reliable Internet connection (we recommend a direct hardwire) and the ability to utilize Adobe connect. Students are encouraged to have a dedicated headset and microphone and a camera is not required. We utilize a tracking camera and 360 microphones to help ensure an immersive experience for all remote learners. Our digital classroom has both dedicated feeds for both the instructor camera as well as presentation materials. We also encourage our students who are physically attending to also log into the virtual environment to directly engage with the virtual and students as much as possible. Our instructors are trained on how to actively manage classroom environments with both physical and virtual students. Come join us now and be a part of the learning experience.
onsite or online*
on-site Location
Northern Virginia Center
7054 Haycock Road
Falls Church, VA

(located across the street from the West Falls Church Metro Station)
REGISTRATION FEES
Early Bird Government: $995 (ends August 31)
Early Bird Industry: $1,095 (ends August 31)
EARN CPEs
What Training Past Attendees Have said:
"I learned a lot and was able to ask questions about specific issues after class."
"I've attended other related training and this was by far the best value."