Accelerating Governance and Compliance in the Cloud

On-Demand | One Hour Duration

Overview:
Government organizations are increasingly taking advantage of the scalability, agility, speed and cost savings offered by public cloud service providers. Yet the need for effective governance and compliance strategies often threatens to stall cloud adoption or erase the benefits of moving workloads to the cloud.
Traditionally, IT governance and compliance required long, detailed documentation resulting from months of manual effort by IT managers, security professionals, and auditors. And agencies are discovering that these governance and compliance processes must be reengineered for the cloud.
During this webinar, hear governance and compliance experts describe new principals that help government organizations achieve governance and compliance at scale. Also, learn about two solutions that are helping cloud-forward government agencies lead the way in compliance reengineering and automation across the enterprise, accelerating cloud adoption.
By registering for this webinar you will learn:
Keys for overcoming governance and compliance barriers facing organizations migrating to the cloud
Techniques to gain visibility of cloud usage and configurations across the enterprise
Approaches to ensure projects and workloads are compliant with relevant fiscal, legal, regulatory, and contractual policies
Methods to automate key parts of the accreditation and authorization process to accelerate achieving and maintaining ATOs in the cloud
And more…
SPEAKERS
Brett Miller, Engineer, Rapid Adoption Program, Public Sector, AWS
Steve Horvath, VP of Strategy and Vision, Telos Corporation
Brian Price, Vice President, Stratus
Register:
sponsored by: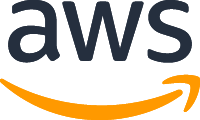 VISIT THE

Cloud Computing & Data Center COMMUNITY PAGE.