Compatibility for Restricted Clouds:
Are You Ready?
April 14, 2021 | 11AM ET
Overview
Build low, SHIFT high
Commercial software is not inherently designed to run in restricted and classified cloud environments, where security must meet very strict standards. With SHIFT, your development team can expedite the launch of your commercial software in these regions with confidence that it will work. Whether you're a government agency needing tools to help advance your mission, a system integrator looking to use both cleared and uncleared talent, or a CSP that needs to offer government customers best-of-breed commercial applications – SHIFT is your SaaS/PaaS solution to do just that.
By the end of this session, you will better understand:
Technical nuances between AWS Commercial and AWS Secret and Top-Secret Regions
How full-scale emulation with SHIFT allows you to deploy your application on the high side with confidence
Ways that SHIFT can save you both time and money
Speaker:

Gabriel Alix, Vice President of Intelligence, Applied Insight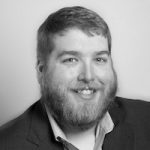 Adam Gruber, Chief Technology Officer, Applied Insight
sponsored by