Disaster Recovery: A Cloud-Based Solution
SEPTEMBER 14, 2021 | 11AM ET
Overview
Natural disasters and other catastrophic events not only impact citizens directly, but also can disrupt the IT systems government agencies rely on to serve citizens after impact. It is critical that Federal, State and local governments respond in a timely fashion to circulate vital information and provide services to those affected, especially in an emergency. In order to do this, agencies must adopt modern solutions that support today's technologies — enabling them to respond to natural disasters, protect agency data, and deliver confidence that the agency can rapidly recover and respond to citizens in need.
An excellent example of using modern technology for Disaster Recovery is OpenFEMA, a Federal Emergency Management Agency application hosted in the cloud. OpenFEMA is a public-facing data repository providing timely, usable, and accurate information to partners and stakeholders in disaster situations. This growing open source, digital information-sharing and communication resource launched after Hurricane Sandy in 2012, has enabled disaster survivor support in numerous disaster situations since then.
Register today to hear a great story and lessons learned of utilizing modern technology to improve the speed and quality of service to citizens.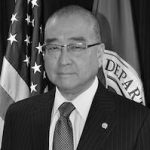 Ted Okada, Chief Technology Officer, FEMA, creator and executive sponsor of OpenFEMA
Mike Smoyer, President and Content Manager, Digital Government Institute (Moderator)
SPONSORED by