AMERICA UNDER CYBER ATTACK: OPERATING IN A POST-SUNBURST WORLD
How to Prevent and Manage Supply Chain Risk
On-DEMAND | 30 minutes
Overview
Last year foreign hackers secretly broke into a US-based IT security solution provider and added infected code into their software. As part of the company's regular software update process, the company unknowingly forwarded malicious code, creating a backdoor to their clients' IT systems. Multiple government agencies and private organizations were impacted.
The breach caught many of the Federal government's IT security watchdogs completely off guard. The countless contractors, vendors, and suppliers needed to fulfill the mission of the Federal government has resulted in a vast and complex supply chain, with limited visibility into, and control over, operational risk. While technological transformation has increased the sophistication of weaponry, communications, and operations, it has also exponentially multiplied vulnerabilities and threatens to undermine mission effectiveness. America's defense is only as secure as its weakest link in the supply chain.
Register today and prepare to learn details of supply chain cyber attacks and the required steps to both reduce risk and operating costs while providing the security necessary to protect the warfighter and keep Federal agencies safe.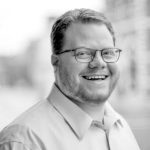 Presented by John Cofrancesco, VP, Fortress Information Security