Realizing Tomorrow's Government Today – Streamlining Records Access

On-Demand – Approximately 35 minutes

Overview:
Interested in learning about how the County of Los Angeles transformed their human resources processes and records management? Join us for this informative session on how the most populous county in U.S. replaced its manual HR processes with automated workflows and information management. In the process, the County has realized enhanced productivity, more reliable compliance, and millions in annual savings.
In this webinar, learn how Los Angeles County, Department of Human Resources:
Enabled streamlining of Human Resources record access and employee onboarding
Eliminated compliance and security risks
Achieved cost-savings of an estimate $3.4 million per year
Speakers:
Mike Smoyer, President, Digital Government Institute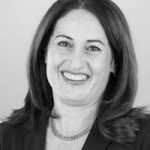 Roozan Zarifian, CIO, Los Angeles Department of Human Resources
Register:
sponsored by:


VISIT THE

Records Management COMMUNITY PAGE .