Th
e
Data Lake Approach to Cross-System Records Management
THURsday, FEBRuary 20 @1 PM ET | One Hour Duration
Overview:
It's common. Most organizational data lives in a variety of places and storage types while the volume and details of the content is often a mystery. Join us to learn how streaming all your content sources into a data lake can ensure legal and regulatory records compliance across systems, enable cross-system business processes, and leverage comprehensive search and discovery capabilities without affecting end users and the systems they're using.
You'll learn how to:
Employ the data lake approach to cross-system records management
Connect all your content sources (including email, file shares, physical records, SharePoint, SAP & many more)
Automatically protect, categorize, preserve, and retain records without user impact
Leverage machine learning, automatic OCR, and transcription of video and audio files for deeper discovery
Better understand and make decisions on the content you have and the ROT to destroy
Save substantial time fulfilling FOIA, legal holds and other investigative requests
Presented by: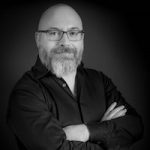 Graham Sibley is the founder and CEO of Collabware. He has successfully implemented dozens of enterprise content management solutions over almost 20 years of experience and created the first rules-based recordkeeping product for Microsoft SharePoint. Driven by a passion to ensure software is made with user experience as a top priority, Graham has solidified his place as an educator on the future of information management.
Register:
sponsored by:


VISIT THE

RECORDS MANAGEMENT COMMUNITY PAGE.