Unlocking Data to Achieve Agency Mission
Federal agencies have the tools and resources to use data in critical decision-making processes. Collecting, storing, and analyzing data offers countless benefits to federal agencies, including deeper insights, accelerated mission effectiveness, and more efficient operations. How can your agency unlock your data to achieve mission impact? How can you ensure that your efforts to gain insight from data lead to mission enablement?
This virtual workshop will look at how to access data in a way that supports agency goals in an efficient, customer focused, and scalable way.
Welcome and Opening Remarks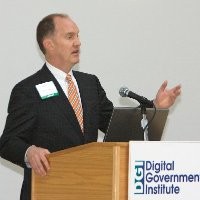 Mike Smoyer, President, Digital Government Institute
Lessons Learned Driving Data Modernization
Logical Approach for Data Integration & Management
Modernizing Your ERM Program through Effective Resource Management
Ray Davis, Records Management SME, Feith Systems & Software
Harness & Manage Data to Fulfill Mission