Big Data 2017 Sponsors
At the Digital Government Institute we bring together government and industry leaders to discuss the technologies, applications and solutions used to improve big data management. DGI thanks the following sponsors for supporting this event.
GOLD Sponsors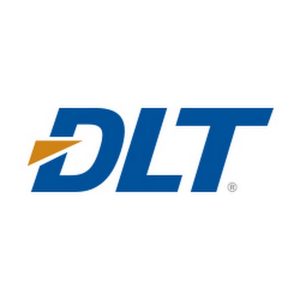 For more than 25 years, DLT Solutions has been dedicated to solving public sector IT challenges. Guided by our relentless focus, we have grown to be one of the nation's top providers of world-class IT solutions. Leveraging our strategic partnerships with top IT companies, we develop best-fit solutions for our customers. www.dlt.com

Digital transformation is changing our world. As the leader in Enterprise Cloud Data Management, we're prepared to help you intelligently lead the way and provide you with the foresight to become more agile, realize new growth opportunities or even create new inventions. We invite you to explore all that Informatica has to offer — and unleash the power of data to drive your next intelligent disruption. Not just once, but again and again.www.informatica.com
Tableau is the enterprise analytics platform that enables your organization to explore trusted data in a secure and scalable environment. Give people access to intuitive visual analytics, interactive dashboards, and limitless ad-hoc analyses that reveal hidden opportunities and eureka moments alike. Get the security, governance, and management you require to confidently integrate Tableau into your business—on-premises or in the cloud—and deliver the power of true self-service analytics at scale.
https://www.tableau.com/resource/government-analytics
SILVER SPONSOR

Snowflake started with a clear vision: Make modern data warehousing effective, affordable and accessible to all data users. Snowflake delivers the performance, concurrency and simplicity needed to store and analyze all of an organization's data in one location. Snowflake developed a product with a built-for-the-cloud architecture that combines the power of data warehousing, the flexibility of big data platforms and the elasticity of the cloud at a fraction of the cost of traditional solutions. snowflake.net
BRONZE SPONSORS

DataStax powers the online applications that transform businesses for more than 400 customers, delivering a massively scalable, flexible and continuously available big data platform built on Apache Cassandra™. DataStax integrates enterprise-ready Cassandra, Apache Hadoop™ for analytics and Apache Solr™ for search across multi-datacenters and in the cloud. https://www.datastax.com/

Elastic is a data analytics platform, best known for its Open Source Elastic Stack with over 130 million downloads worldwide. We enable users to reliably and securely take data from any source, in any format, and search, analyze, and visualize it in real time. Use-cases include Security, Log and Application search and analytics. https://www.elastic.co

Hortonworks is a leading innovator in the industry, creating, distributing and supporting enterprise-ready open data platforms and modern data applications. Our mission is to manage the world's data. We have a single-minded focus on driving innovation in open source communities such as Apache Hadoop, NiFi, and Spark. www.hortonworks.com

Veritas helps Public Sector enterprises protect, identify and manage data regardless of its environment, improving data availability and delivering insights that drive mission success. https://www.veritas.com/solution/government.html