Cyber Agility with the Cloud

On-Demand | One Hour Duration

Overview
The cloud enables an ever-accelerating pace of innovation and change. At the same time, cloud architecture challenges fundamental assumptions of on-premises cybersecurity practices; existing security and compliance frameworks simply can't keep up.
The next evolution of cybersecurity is a transition away from "best practice" models of security to a focus on our capability to disrupt adversaries.
Join in and hear about how measuring the effectiveness of security capabilities can improve our understanding of risk, target allocation of security resources, and unlock cyber agility in the cloud.
SPEAKER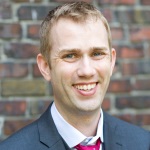 Matt Rathbun, Chief Information Security Officer, Microsoft Azure Government
Register
sponsored by

VISIT THE

Cyber & IT Security COMMUNITY PAGE.