Digital Government Institute Knows Events

EVENT INFORMATION
Stay tuned for 2018 date and location information.

930gov is the end-of-year learning exchange for government IT, management, and acquisition professionals. 930gov is a free, one-day, multi-track conference where government technical communities gather to connect, exchange, and gather ideas in one location from thought-leaders from each community. See photos from the 5th annual event.
THANK YOU TO ALL WHO ATTENDED, SPONSORED & SPOKE!

WHy ATTEND
Take part in comprehensive programs with highly curated relevant content. Programs are focused on providing technology and service providers a space to authentically engaging within technical communities.
ATTEND OVER 30 SESSIONS ACROSS MULTIPLE TECHNICAL COMMUNITY TRACKS.
Execute year-end purchasing strategies.
prepare to make next year's technology decisions.
Review current fiscal year & FINALIZE YEAR-END STRATEGIC BUYING DECISIONS.
WHY SPONSOR
DGI enables technology and service providers to authentically engage with technical communities. DGI eliminates the downsides of lead-gen by capturing relationships, not just leads, at DGI events. Learn more about sponsorships.
Conferences at 930gov
"
What a wealth of experience
and knowledge! The
sessions were outstanding,
interactive, clear, and Informative."
OUR SPEAKERS
| | | | | |
| --- | --- | --- | --- | --- |
| | | | | |
| Steve Denning, Author | "PV" Venkatapathi, Unisys | Tara Combs, Alfresco | Laurence Brewer, NARA | Anahita Reilly, GSA |
| | | | | |
| Martha Dorris, DCI Consulting | Dr. Fred van Bennekom, Author | Bridget Gauer, NIH | Carol Brock, OpenText | Mark Amtower |
| | | | | |
| Chris Rinehart, DoD | Tyler Morris, Iron Mountain | Susie Adams, Microsoft | Robert Genesoni, USCIS | Joanne Woytek, NASA SEWP |
| | | | | |
| Rosetta Lue, VA | William Brantley, Ph.D., UMD | Robert Beutel, Cyyrus Analytics | John Cuaderes, Congressional Staffer | Jennifer Rome, Deloitte |
| | | | | |
| Ken Durbin, Symantec | Andy Beamon, MAXIMUS Federal | Jeneanne Rae, Deloitte | David Greetham, Ricoh | John Seeds, Avtex Solutions |
| | | | | |
| Dr. Barry C. West, DHS | Marisa Banigan, Iron Mountain | Justin Herman, GSA | Lisa Haralampus, NARA | Donald Rosen, NARA |
| | | | | |
| John Krysa, CRM | Tara Mohn, State Department | John Hovell, STRATactical | Stephen Manniso, DataStax | Melody Bell, Department of Energy |
| | | | | |
| Dave Terry, Oracle | Daryl Covey, Cgov | John Yuda, GSA | Paul Rydeen, NASA | Adelaide O'Brien, IDC Government |
| | | | | |
| William Yurek, DoD IG | Ron Ross, NIST | Kim Tran, GSA | Douglas Nash, USDA | Jennifer Napper, Unisys |
| | | | | |
| Adrian Gardner, FEMA | Stephen Watts, VERITAS | Avi Bender, NTIS | Cheryl Thornton, GSA | Omar Saeb, GSA |
| | | | | |
| Amy Rall, Unisys | Christopher Lowe, USDA | Don Maclean, DLT | Shon Lyublanovits, GSA | Jeff Eisensmith, DHS |
| | | | | |
| | | Dan Conrad, One Identity | Timothy Jones, ForeScout | |
| | | | | |
Latest Insights: 930gov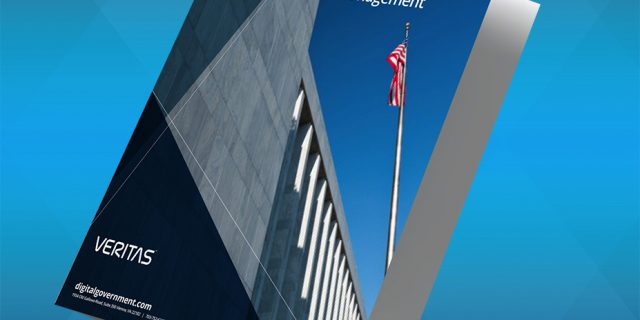 Federal records managers are facing a perfect storm in records management: OMB directives require that agencies transition to all electronic records Agency record volumes are growing exponentially Record formats and platforms are proliferating Records are constantly under cyberattack New political leaders are unaware of records requirements and risks How can