DGI Executive Insights Interview with DC Central Kitchen Chief Development Officer Alexander Moore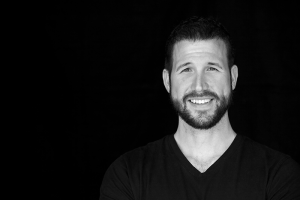 How long have you been at DC Central Kitchen and what do you do there?
I first joined DC Central Kitchen as an undergraduate intern in the spring of 2006. In my junior year of college, I reluctantly took a proposal writing class, and was assigned what I have to imagine is the world's most profane nonprofit management textbook – Begging for Change by Robert Egger. The book described Robert's experience launching DC Central Kitchen, a ferociously contrarian, fiercely principled nonprofit dedicated to turning the traditional soup kitchen model on its head. I told myself "I have to meet this nightclub manager-turned-nonprofit visionary," so I sent him a cold email. A few weeks later, I was sitting down to a makeshift desk (it was a bookshelf) in the basement of a homeless shelter as the organization's first grant writing intern.
Once you've been in that basement kitchen, it's hard not to fall in love with this organization. I spent a few years kicking around graduate school trying to find something that inspired me as much as the win/win scenario offered by an organization that not only provided nutritious, dignified food to people who needed it, but also took on the root causes of hunger through job training, social entrepreneurship, and the fearlessly innovative use of every resource at its disposal, whether it was leftover food or skeptical teenage volunteers. I never found a more compelling solution to the pressing problem of poverty in the depths of the recession, so I jumped at the chance to come back as a full-time employee in 2010. In the years since, the organization has taken one chance on me after another, ultimately making me its Chief Development Officer in 2014 when I was 28 years old. I now work with an amazing team of development professionals and guide the organization's fundraising, external relations, and government relations activities.
What is the hottest topic being discussed at DC Central Kitchen?
This is a hard one to answer in these complex times, but I'd have to say our team has been generating a ton of energy – and exciting ideas – for better serving Opportunity Youth. If you're not familiar with that term, it refers to young people, usually ages 16 to 24, who are not in school and not working. Youth who aren't engaged in work or school are disproportionately at risk for a host of challenges, in the short- and long-term, at great cost to themselves and our community as a whole. Unfortunately, DC is just one of two jurisdictions in the entire country where the rate of youth disconnection is going up, not down.
For three decades, DC Central Kitchen's Culinary Job Training program has empowered adult people who have experienced homelessness, incarceration, addiction, and trauma to embark on meaningful careers in our city's thriving hospitality industry. As a result, we've become widely known as a 'second chance' program that helps our neighbors facing painfully high barriers to employment re-enter the workforce. But what if we could become engaged in people's lives before these challenges became so severe, and could help them establish themselves in the industry earlier on?
That type of question is why we're so excited to begin working with Opportunity Youth in a more ambitious and focused way. Later this year, we're going to launch a new cafe and youth job training center on the campus of THEARC in Ward 8, with the goal of equipping young people who have become disconnected from work and school with the right mix of culinary skills, customer service experience, self-confidence, and industry-recognized credentials to enter the hospitality field and stay on track. That's no easy task – if it were, more programs like this would already exist – but we're drawing on 30 years of our own experience and national best practices to launch this youth-led cafe and bring both an effective training program and meaningful community amenity to our community.
What will organizations like DC Central Kitchen be confronted with the next 3-5 years from a technology perspective– what opportunities/hurdles (especially with respect to Robots, chatbots, Artificial Intelligence, etc.)?
The nonprofit sector is struggling to keep up with the rapidly developing world of technology, especially organizations working to provide direct services to our most marginalized and under-resourced neighbors. The type of infrastructure, expert staffing, and ongoing training required to stay current are often viewed as luxury goods in our line of work, and relatively few donors are willing to support the types of investments that allow nonprofits to keep up. DC Central Kitchen has been fortunate to have some very forward-thinking supporters that allowed us to develop a Salesforce-based CRM system to manage our external relationships and build out a robust performance management capacity with a tool called Apricot that's allowed us to create a culture of data-driven decision-making – but we're the exception not the rule.
Looking more systemically, I think it's safe to say that most nonprofits in the field of workforce development are going to be downstream of some major changes in the types of industries we're currently training participants to enter. As creative as we might be on the front lines, we're going to need some visionary strategic leadership at the Federal, state, regional, and local levels in terms of setting workforce system priorities and allocating the types of resources needed to help unemployed folks enter the job market, provide incumbent worker training, and deliver training and credentials that help people keep advancing in their careers at a time when wages are stagnant and entry-level jobs are being eliminated by some of these technological 'solutions.' Call me old school, but I've always believed that the gains from new innovations and efficiencies should be used to address the needs of those who lose out on those changes, and we need to be way more intentional about investing in proactive and creative workforce development if we're going to ensure that our technological progress doesn't undermine the ability of many Americans to support themselves and their families.
What is your funniest/fondest memory/What are you most proud of during your time at DC Central Kitchen?
I'm proudest of our work as a principled, mission-driven job creator. When I joined DC Central Kitchen as an intern, our organization consisted of about 45 folks, all working in the basement of a shelter. Today, we're 185 people strong, 84 of whom are graduates of our Culinary Job Training program. We provide full-time hours, start everyone at $14.50 an hour or better, pay 100% of everyone's health insurance, and match 100% of retirement contributions up to 4% of salary. That's pretty impressive for a 'basement charity' – and it's possible because unlike a traditional charity, we earn 60% of our annual income through social enterprise activities like serving locally sourced school meals or catering corporate events. That makes us more flexible and sustainable than a hand-to-mouth fundraising operation, and it means that every dollar we receive in donations, we more than match in money we earn ourselves.
What are your top three recommendations for young people entering philanthropy/fundraising today?
First, don't be a fundraiser. I'm not. I'm a devoted advocate for DC Central Kitchen's mission and programs, and that advocacy sometimes involves creating opportunities for people to support us financially. I don't think hopping from one organization to another in search of the right fundraising role is the way to succeed in this field. I think it's really about finding a mission that feels like an extension of your most strongly held values and waking up every day wanting to help other people learn to love that mission the way you do.
Second, no one should ever wait 24 hours for a response from you, unless you have a detailed out-of-office indicating when they should expect that response. I'm no stranger to having my own emails ignored, but that's all the more reason to provide outstanding customer service to everyone you interact with, whether they're a high-powered executive, a foundation director, or an aspiring undergraduate intern. If Robert Egger hadn't taken my email seriously 12 years ago, I wouldn't be here today, and the respect he showed me set the tone for how I wanted to behave as a professional – and pay it forward.
Third, the best words you can ever say are 'Thank You.' We owe a huge thanks to Mike Smoyer and the DGI team, who have been so incredibly generous with us over the years. Since we became a charitable partner of DGI and the 930gov conference, this annual event has raised thousands of dollars for our programs – allowing us to continue meeting the most pressing needs of our community. So to everyone involved in organizing and attending 930gov – thank you!
DC Central Kitchen's Website: https://dccentralkitchen.org/